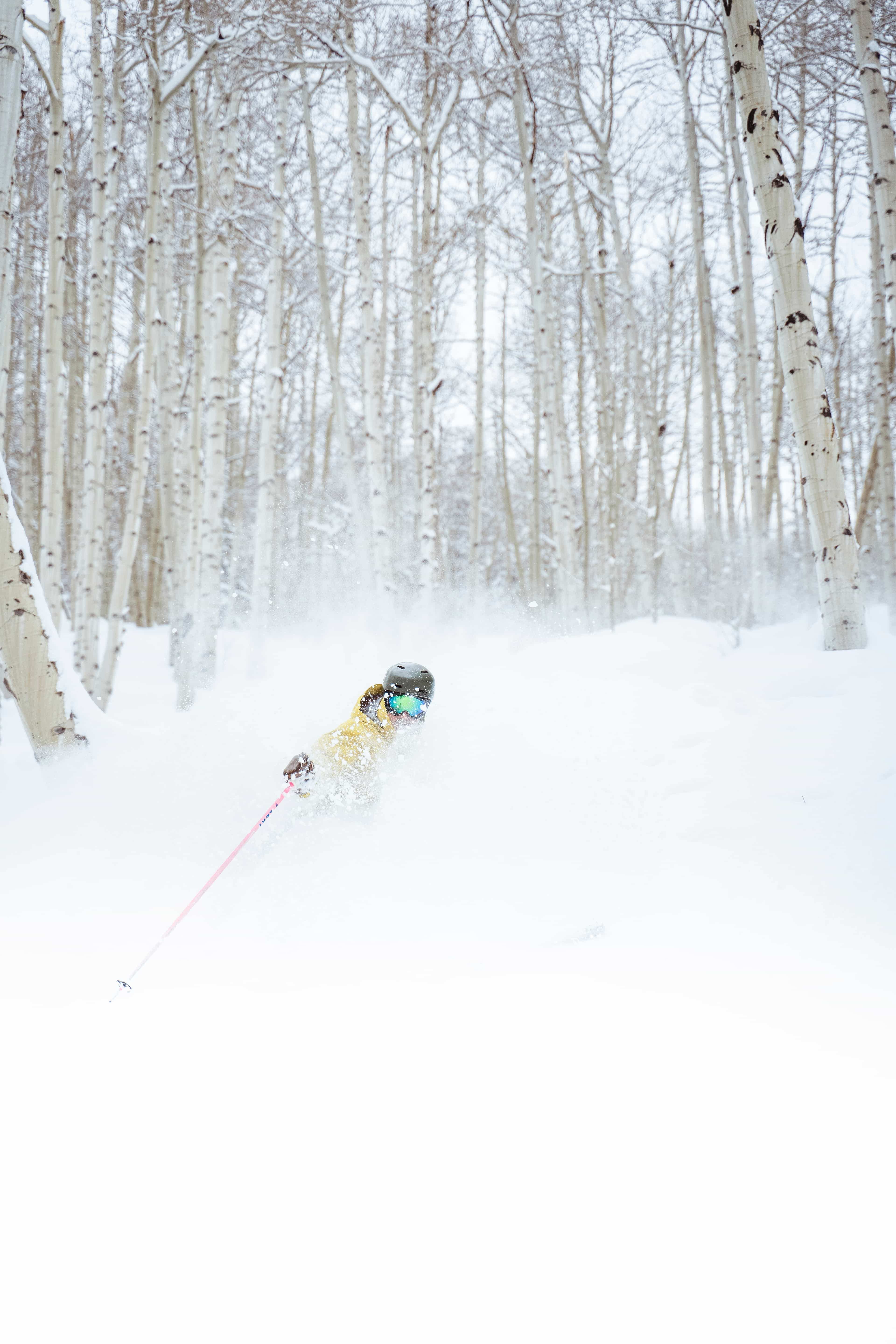 No planned obsolescence.
We don't make claims about how long ZipFits last, because it all comes down to how much a skier cares about their ski boot liners. While our testimonials boast about 500, 700, even 1000+ days in a single pair of liners, it should be noted that is a reflection of the care the owner shows. With the appropriate care, we are confident ZipFits will last the most passionate skier for years to come. Here are some things you can do to ensure you get the most out of your Zips!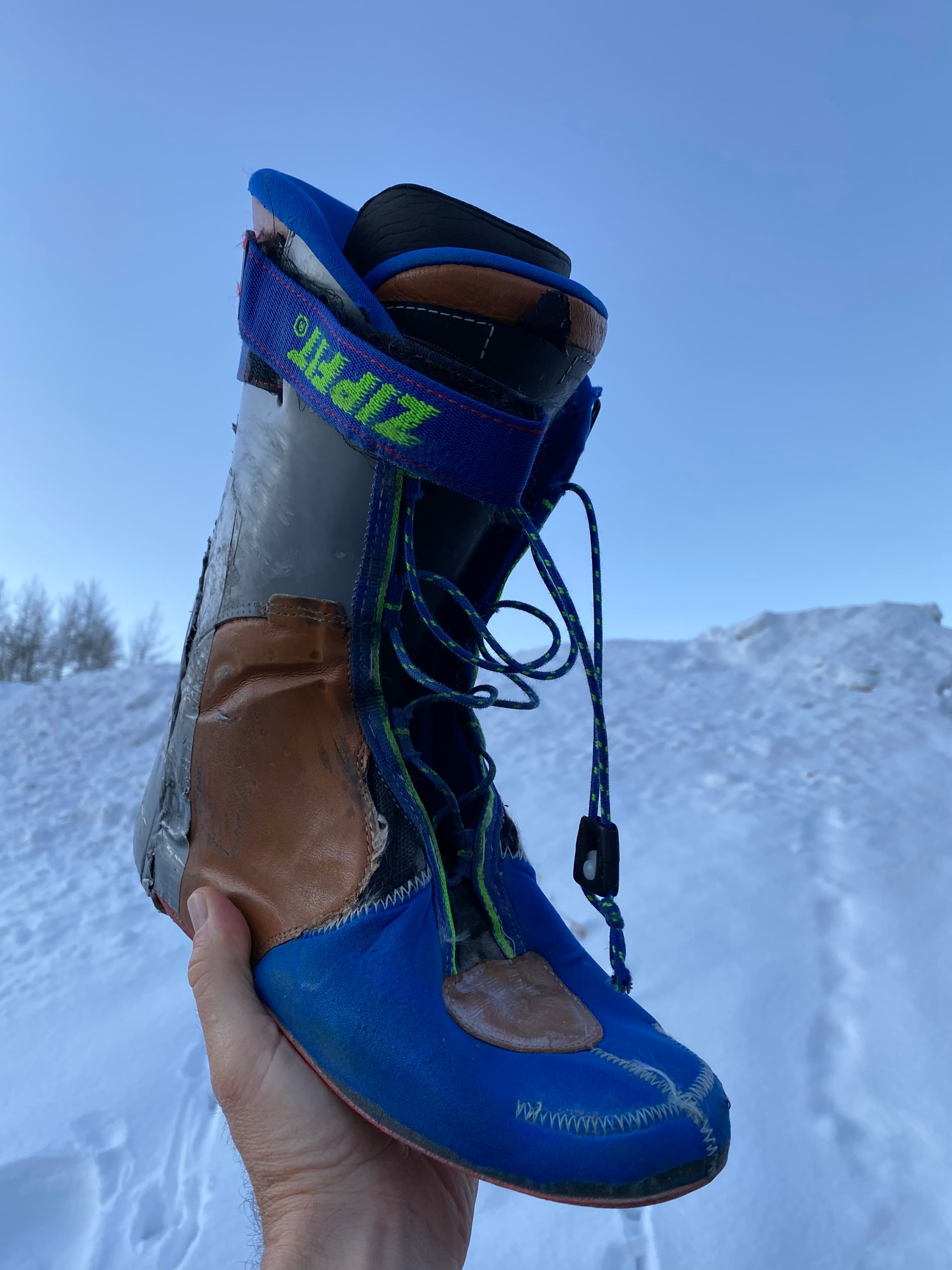 How long can you wear your ZipFits?
Like a good baseball glove, ZipFits break in. They don't' break down. And with proper care, they can last a lifetime.
Dry your liners after each use
This is critical if you want your liners to last longer. Most users take their ZipFits out of their shells after each use. While this isn't essential, it does allow your liners to better dry out. Other options include using a boot dryer, Hot Gear Bag, or storing your boots and liners inside a warm room. Avoid actively heating your liners or placing them too close to a wood burning stove. Heating your liners above 100º F is not recommended.
Don't yank on your tongues
Sven Coomer has thought through every minute detail of these liners. The asymmetrical tongue is supposed to comfortably sit at the same height as the rest of the liner. The loop of webbing that is on it is intended to help pull your liners on and off. It is not there to yank on in hopes of pulling your tongue up more within your boot.
There is an instep window in the tongue that is designed to go right over your instep. Trust us. You should not need to yank up on your tongue prior to buckling down your boots and if you do, there is a chance you will rip the tongue right out of the liner. The connection of the tongue to the liner is an important area for dispersing pressure over the forefoot, so we purposely avoid making it overly bulky. The connection is strong, but will not hold up to constant wrenching.
Note about boot heaters
If you choose to make an incision in the back of your ZipFits to install electric boot heaters, you automatically void your warranty. In fact, cutting your ZipFits in any way will void your warranty. Now that has been communicated, we know that many of you will choose to add boot heaters. Consider taping the cord to the back of your liners and tucking it behind the power strap. This tape will help protect the cord and the back of your liners when stepping into/out of your shells.
Adding more cork
Accessing the ports to add more cork to your ZipFits can feel like fishing at times, but if you use some needle nose pliers or a tweezer, we assure you it is very simple. Be careful not to pull hard on these ports, as you could rip them. When adding more cork, ensure that you have both sides of the sleeve separated and that the plunger is sliding into the sleeve, not behind or in front of it. Start with just 1/4 or 1/2 of a tube to gauge how that feels and then add more as necessary. It is unlikely that you will add too much cork, but if you have added more than 5 tubes to a single liner, be careful. Everything has a failure envelope and you could overfill the cork pouch. This is not covered under warranty and is not the easiest fix.
Laces and power straps
Oftentimes, the laces and power straps are the first thing to wear down on a pair of ZipFits. No worries, we sell replacement power straps on our site and if you reach out to us, we can mail you some laces as well. For skiers that tighten their laces super tight, occasionally the metal eyelet over the forefoot can get pulled out of its proper position. This is a simple fix, just poke it back into place with a pair of pliers, a small dab of glue will help keep it in place going forward. Additionally, you may consider adding a little bit of cork to the tongue pocket so that there is slightly more volume in that part of the liner if your foot and boot can accommodate it.
Other wear and care
If you notice that a rivet or other part of your ski boot is rubbing against the neoprene or the microfiber of your liner, consider placing a small piece of Gorilla tape over the rivet in the boot that is causing this friction.

If you use footbeds/orthotics that have a stiff heel cup, make sure they fit well within the liners. We have heard of a couple skiers who downsized ski boots but had their normal sized orthotics and the stiff plastic of the heel cup damaged the neoprene by excessive rubbing.

If you use a Hot Gear Bag or are warming your liners up in any manner, remove your footbeds from the liners. Footbeds often use adhesives with a different melting point, which can lead to your footbeds glueing themselves into your ZipFits.
Repair
If you do damage your ZipFits, we have a couple trust worthy shops capable of repairing the liners, but this is at the cost of the customer. Repairs that appear to be the result of a defect will be addressed and covered by ZipFit accordingly. Again, it is in the best interest of our planet for us to keep your ZipFits working for you as long as possible. Don't be afraid to get creative with a needle and thread yourself, once you've skied in your Zips and feel the difference, you'll want to take good care of them.
"The pair that I'm using in my boots today have seen somewhere between 1400-1500 days! Kinda cool, kinda gross, but they haven't packed out whatsoever from the first day I put them in my boots."
– Brian Dalla Betta, Snowmass Ski Patrol