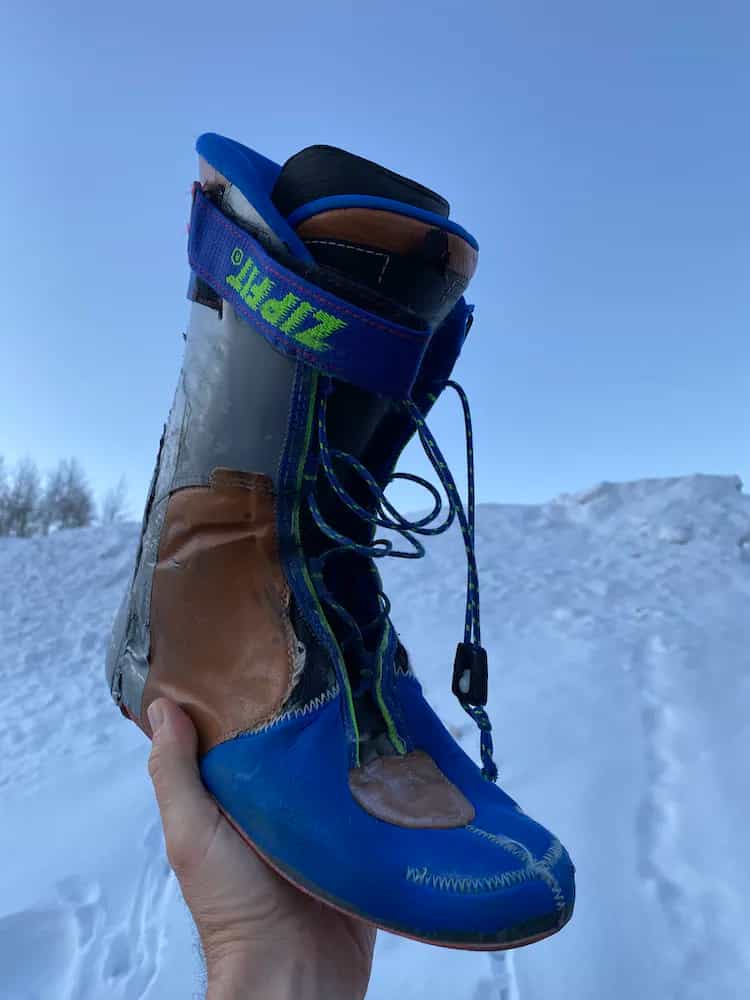 We make it easy for you to be a "Zipfitter" as we want you to love our products as much as we do.
ZipFit offers a money-back guarantee on all ZipFit liners that are purchased online from www.zipfit.com*
We want to be sure you're happy with your ZipFit liners. If for any reason the original purchaser is not completely satisfied with their purchase of ZipFit liners from zipfit.com, we offer returns for a refund or exchange provided no alterations have been made to the liners, they show no more than 5 days of use, and it's within the same season as purchase.

More details:
The liners show no damage or modifications upon return (this includes any incisions for boot heaters or cork added)
The liners being returned are from the original purchaser at zipfit.com.
The liners reveal no more than five days of use and are returned the same season they were purchased.

If you purchased your liners outside of ski season (May 1- Nov. 1 in the northern hemisphere), call us to determine if you are eligible for a refund or exchange.
Method of Refund
All refunds are returned to the same form of payment used or as store credit.

*Those who have purchased ZIPFIT liners through a reseller should contact that reseller for their refund policy. ZIPFIT reserves the right to limit returns.
Snowmass ski patroller Brian Dalla Betta has 1500 days in this liner and counting. Sure there is cosmetic damage and some duct tape handy work, but he insists it skis as well as day 1. We take pride in using a product for its lifespan, and limiting our impact and consumption. How long can you make your Zips last? Go Brian!
Damaged / Defective / Incorrect Goods
If you receive damaged, defective, or incorrect products, please fill out the form below and we will follow up with you in 48 hours. If you take appropriate care of your liners but your ZipFits have a defect or show abnormal wear and tear, please contact us, we will take care of you. We want to find the best solution to get you back on the slopes.
Shipping
We include free shipping on all liners purchased in the USA. There is an additional $25 flat rate for shipping to Canada. For orders outside of the USA and Canada, please visit www.zipfit.com/en-eu/. Most packages are shipped UPS ground.
If there is a valid return or warranty claim, the customer is responsible to pay for the return shipping. We will then process the claim and ship you the new order with complementary shipping. Thanks for your understanding.