Product summary
Product details
Compare models
Reviews
Workhorse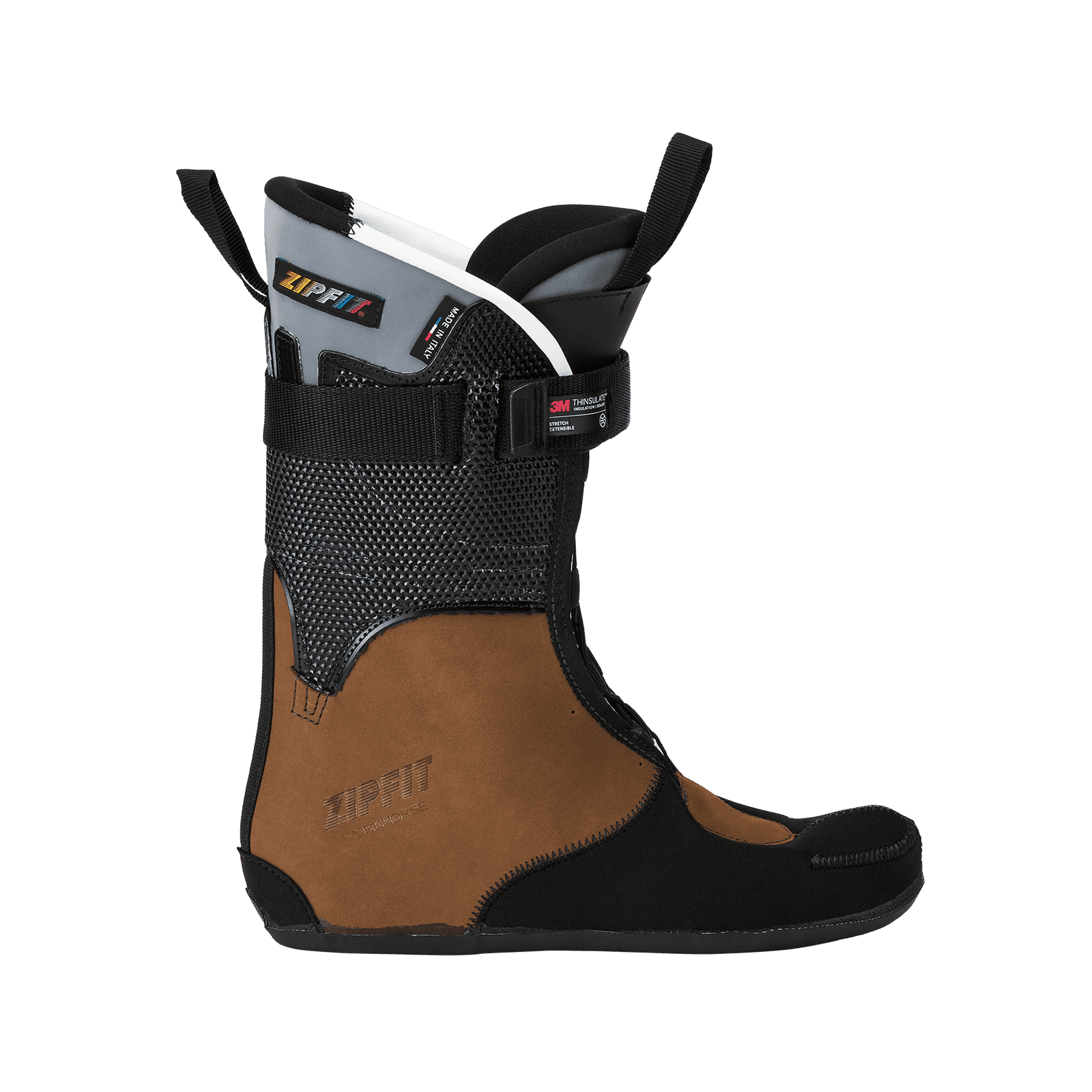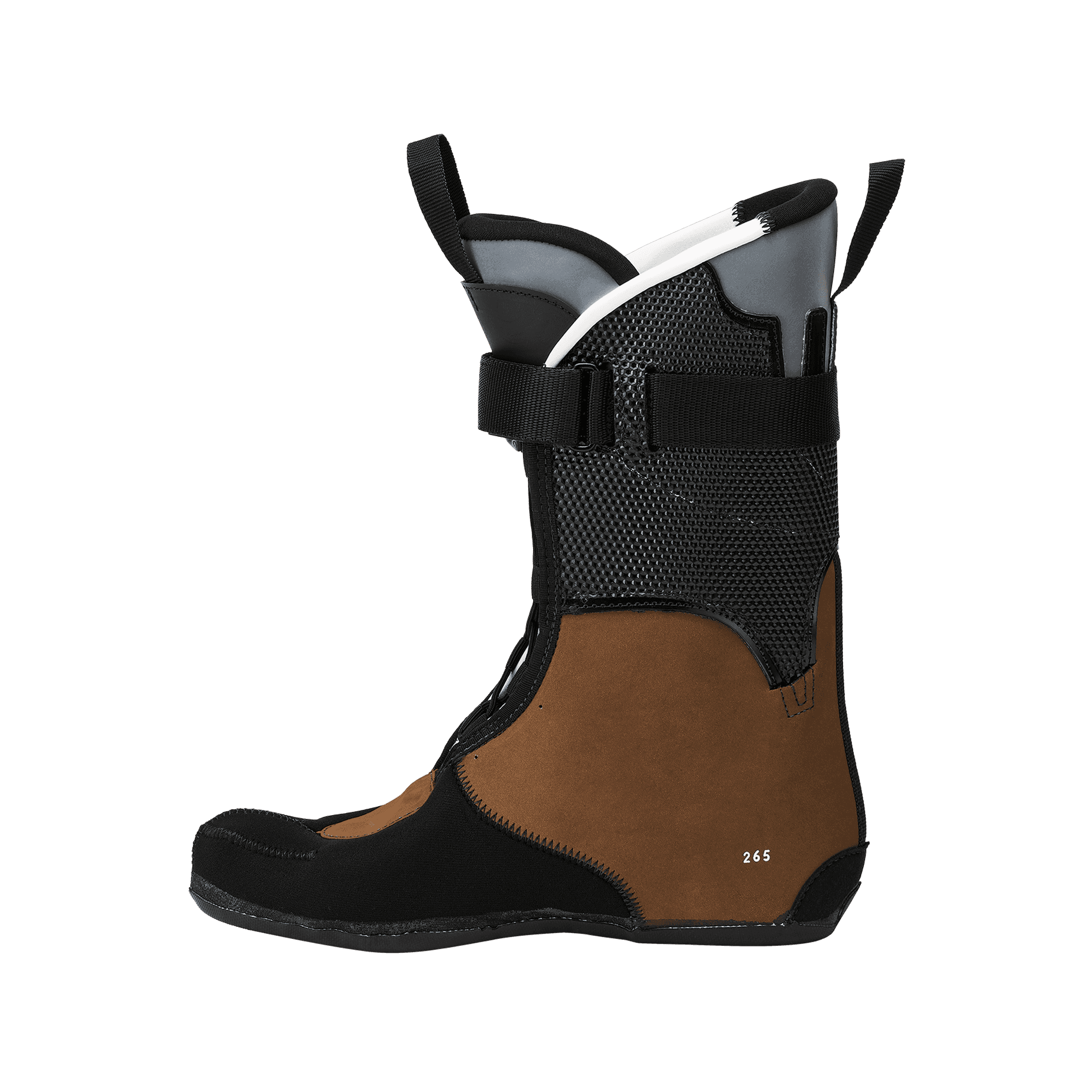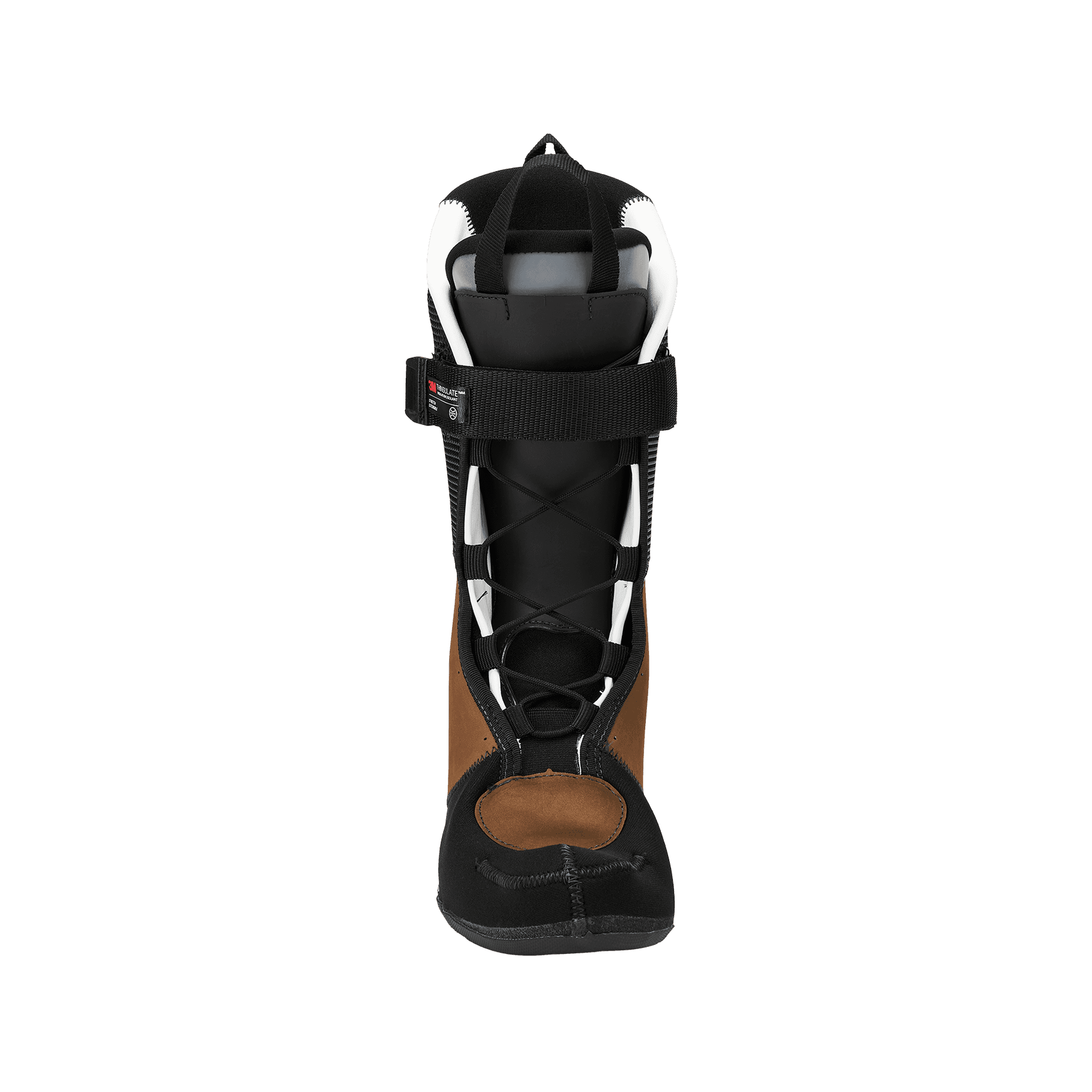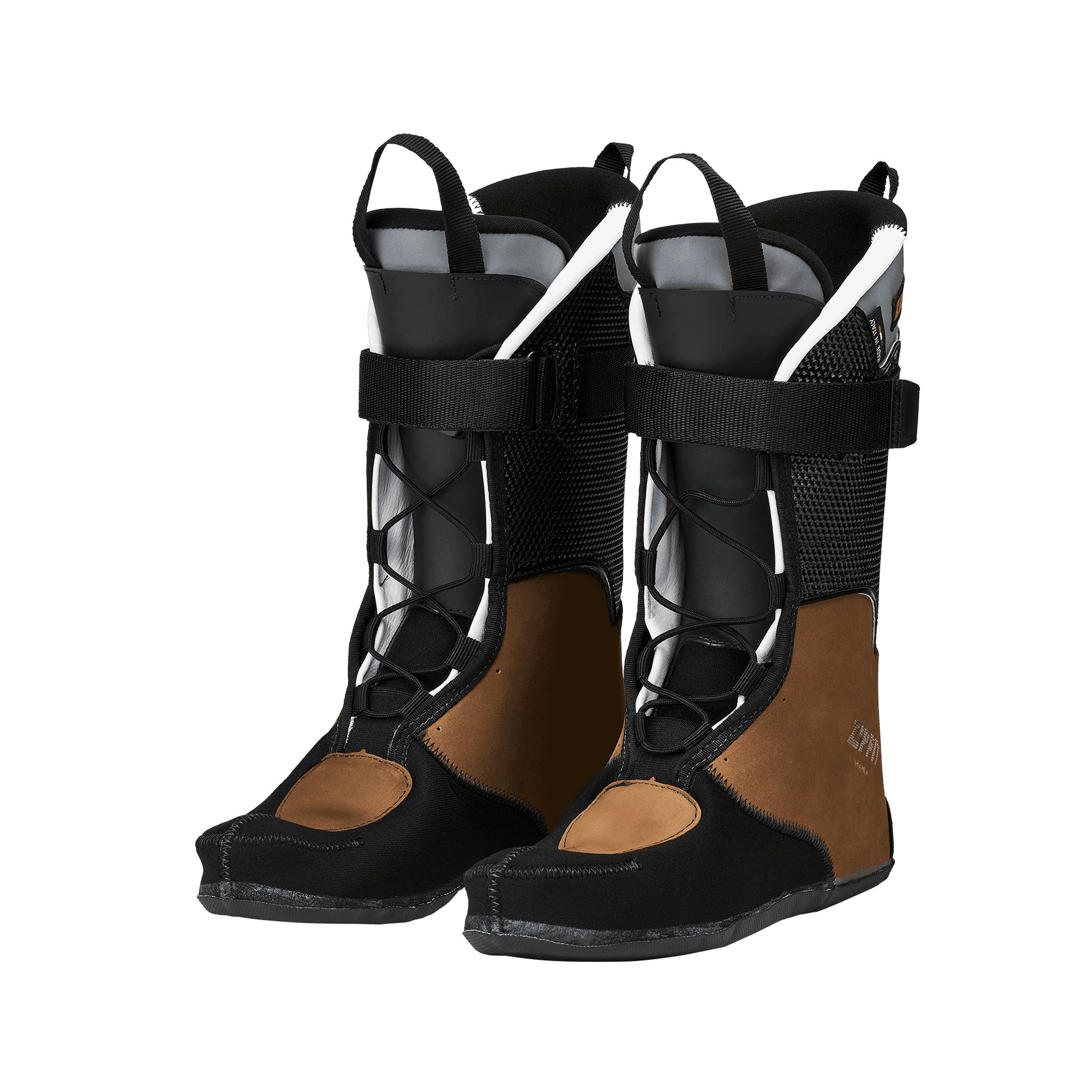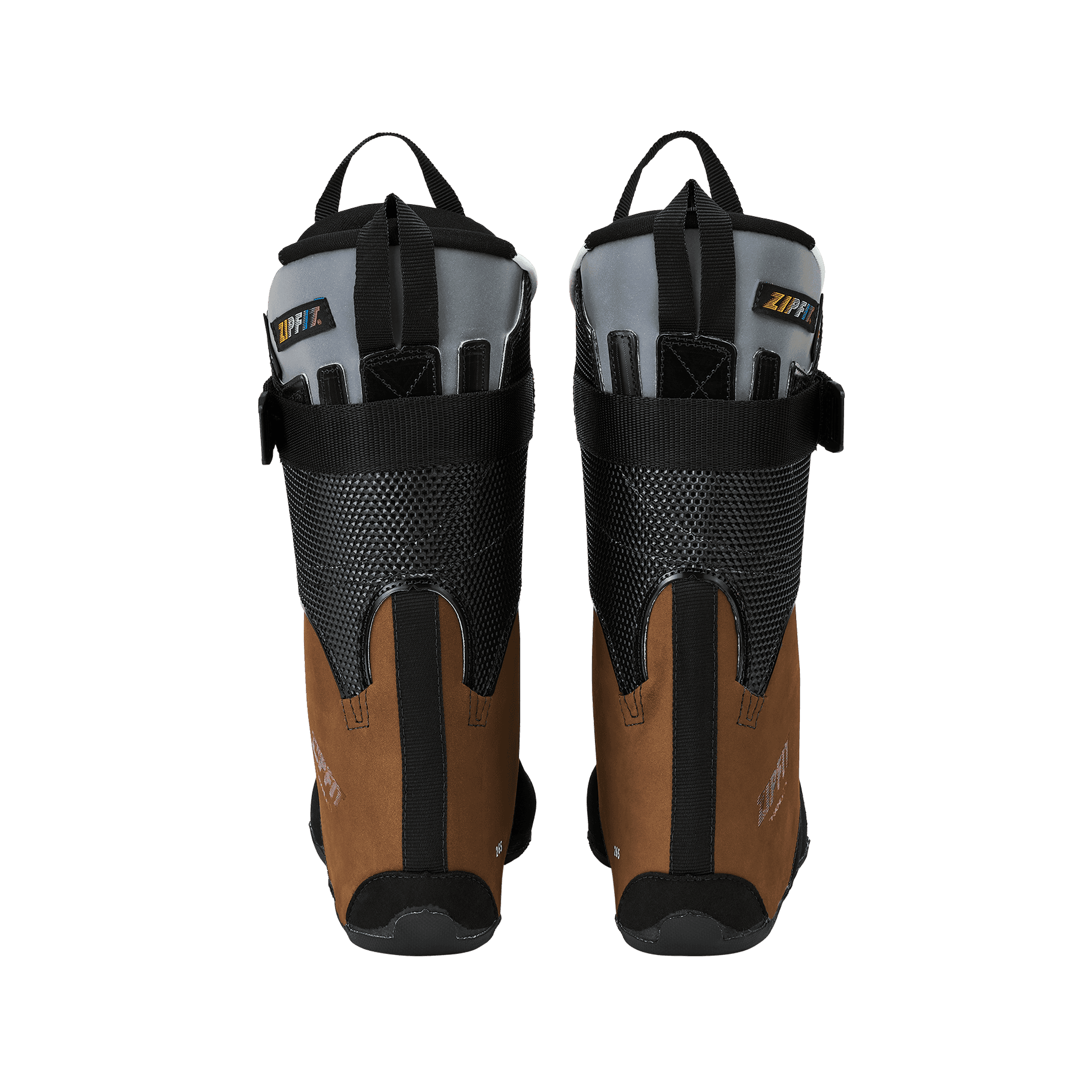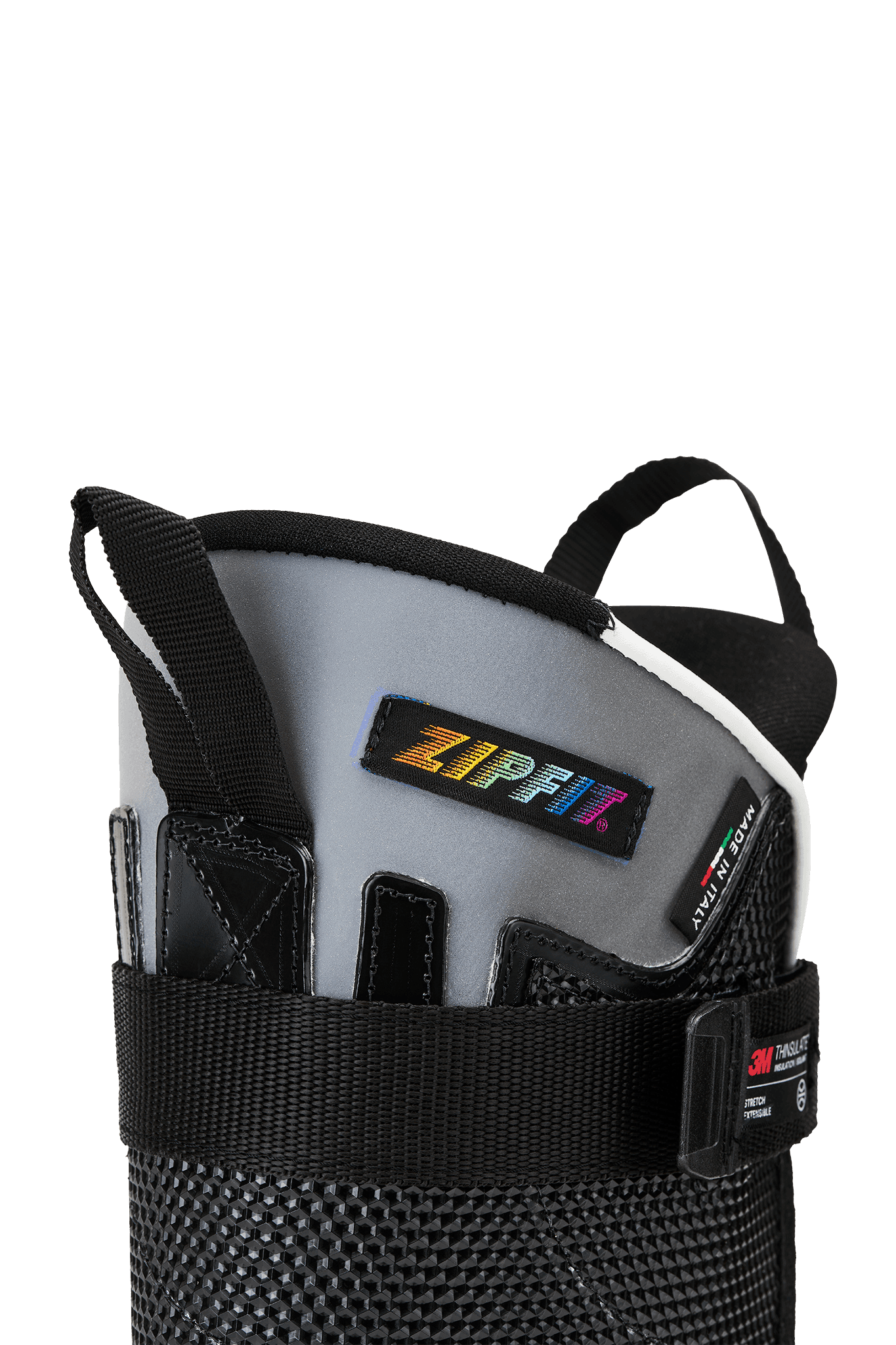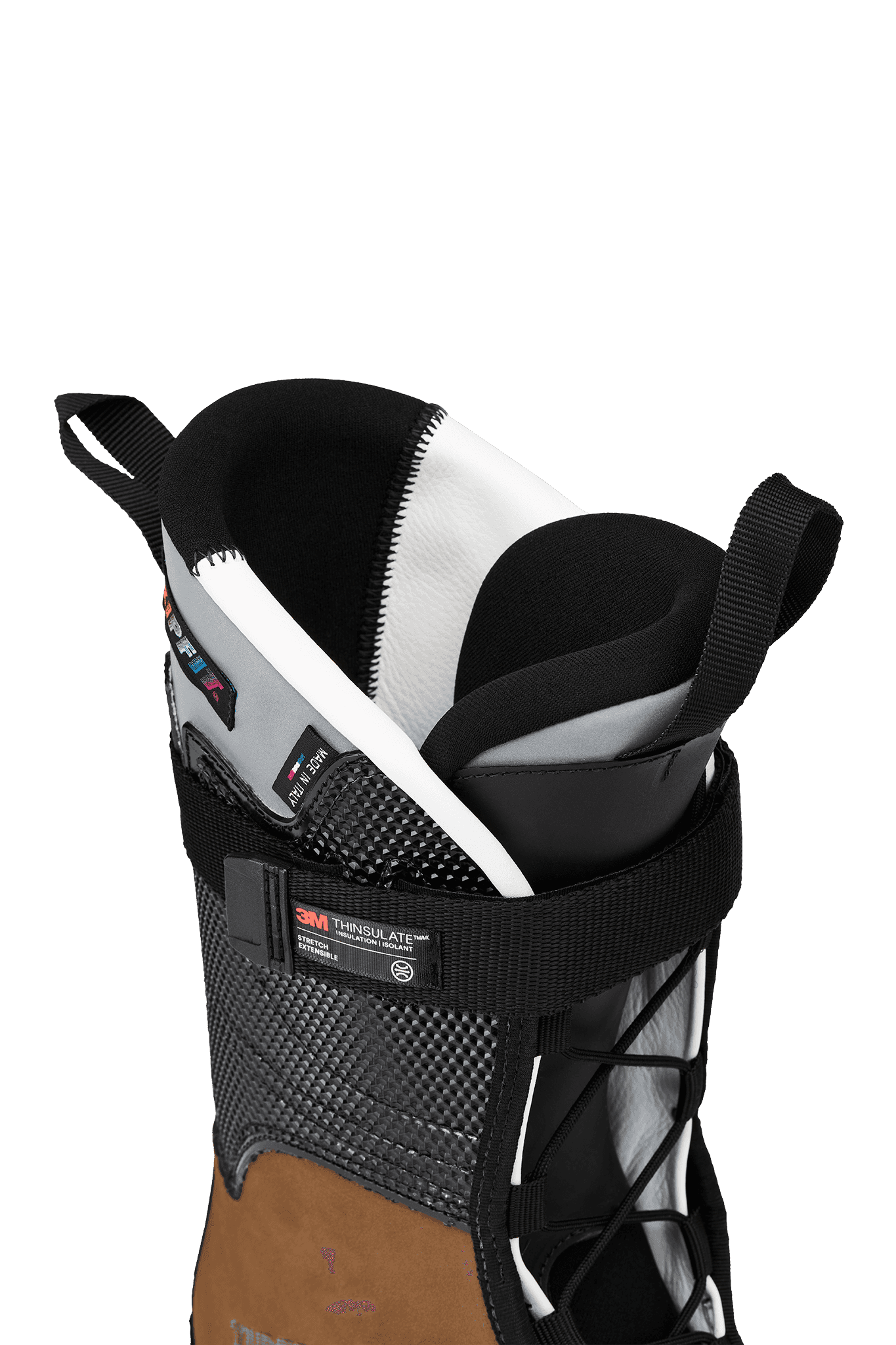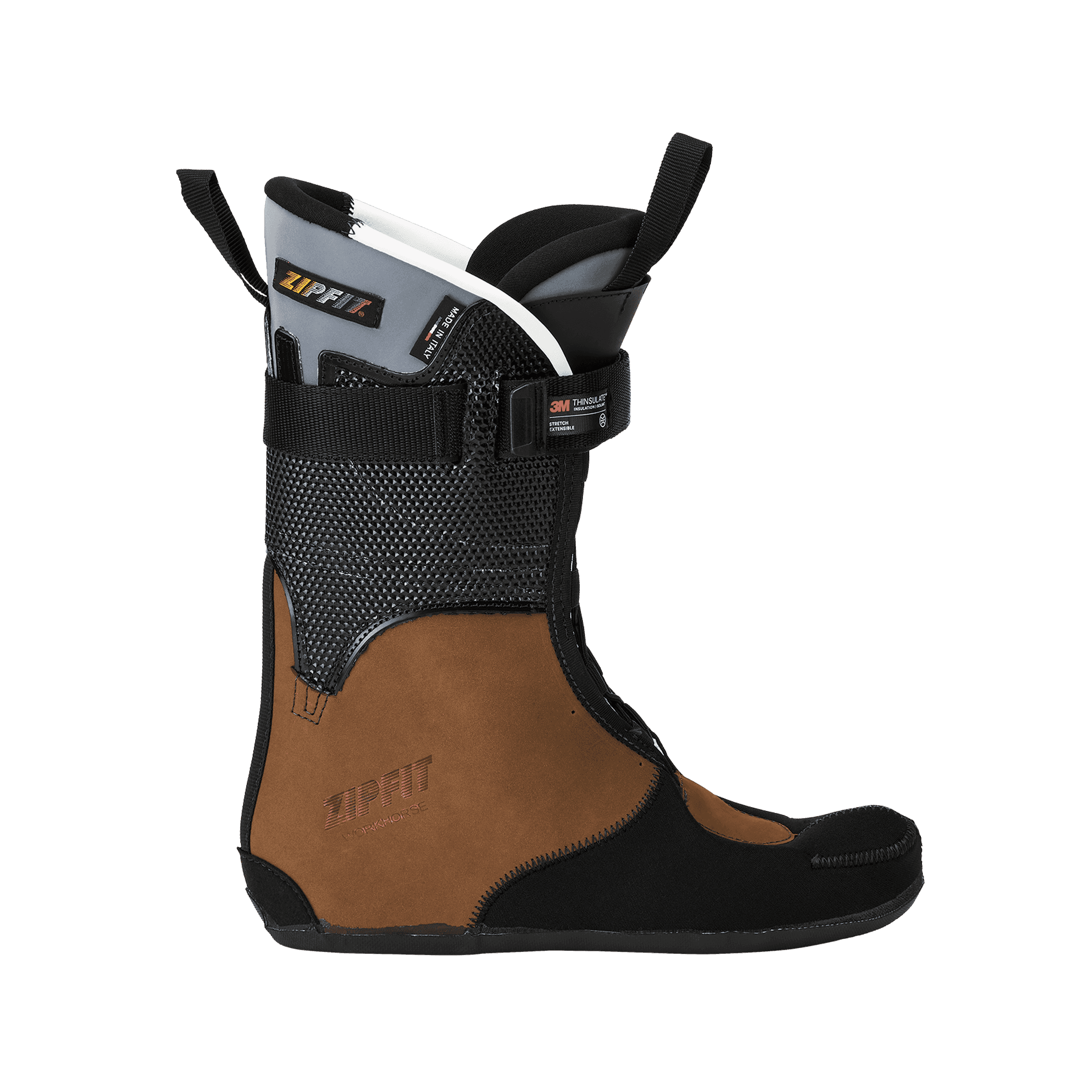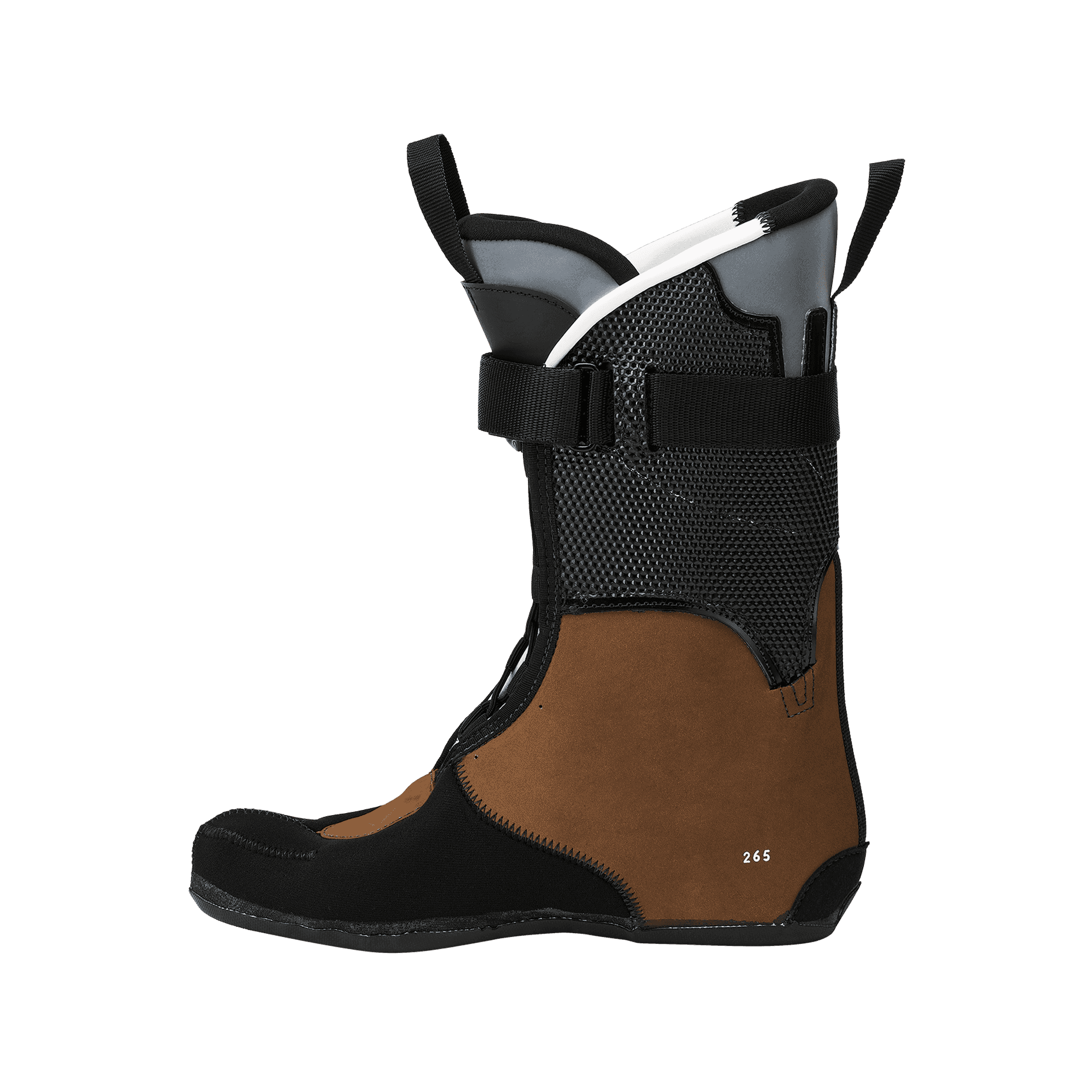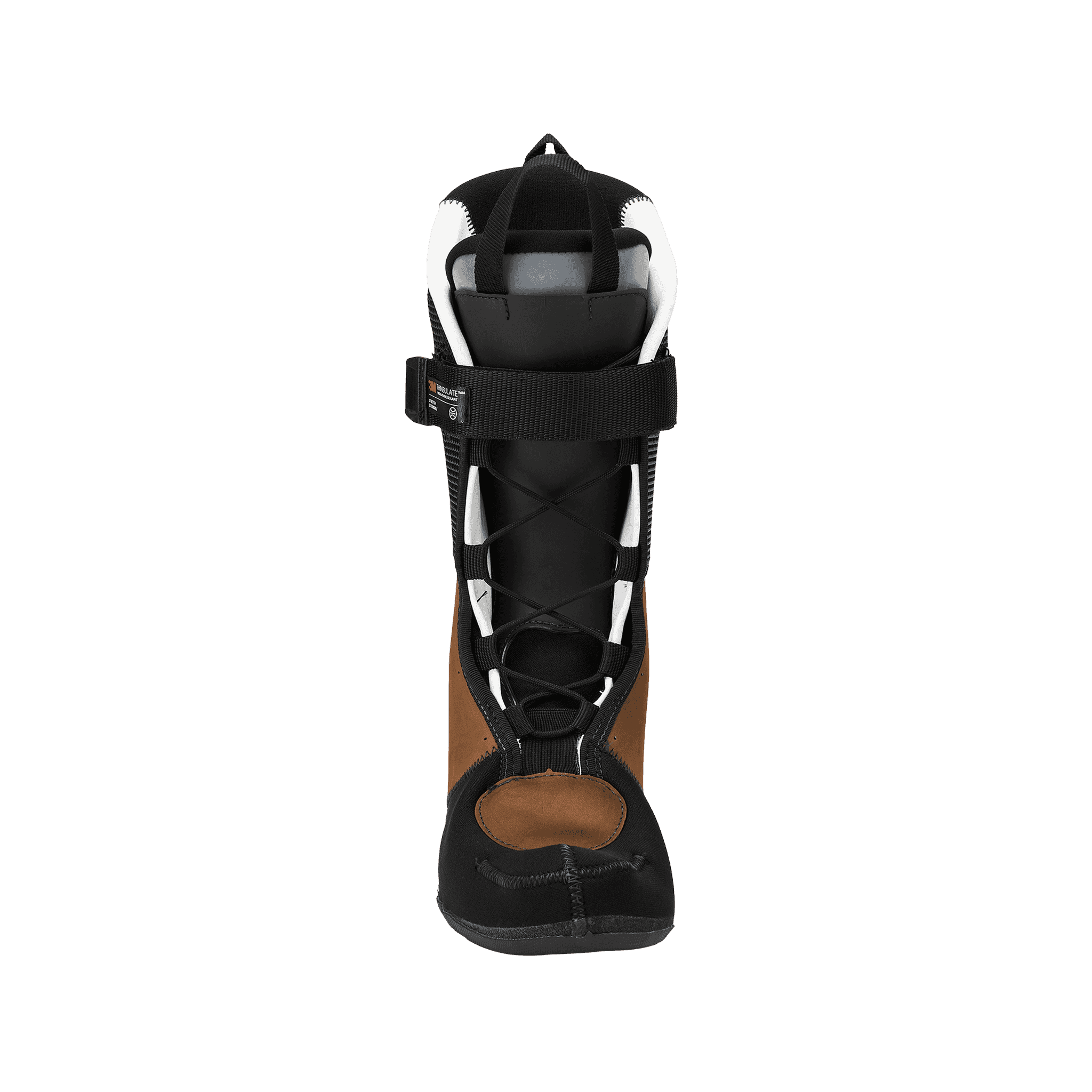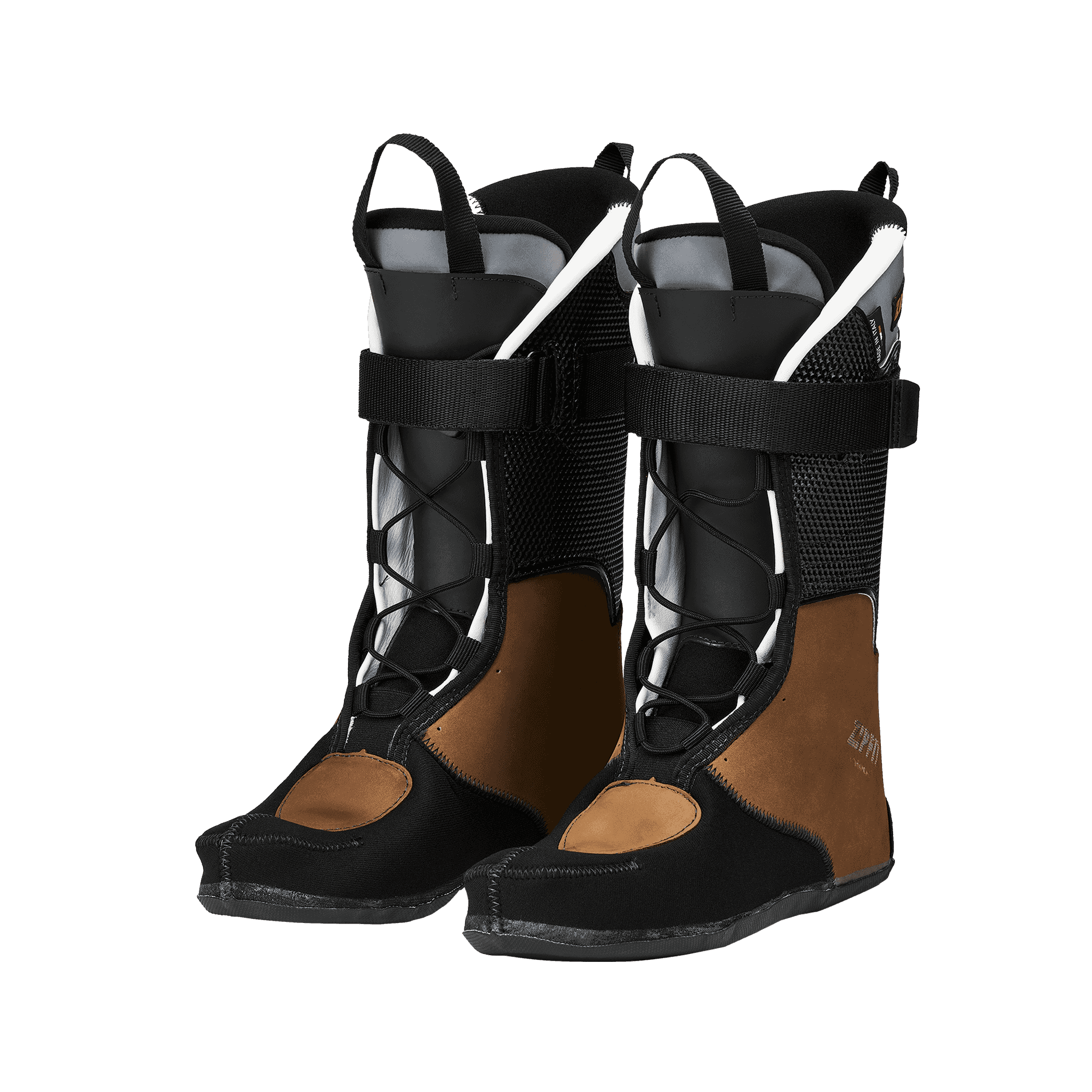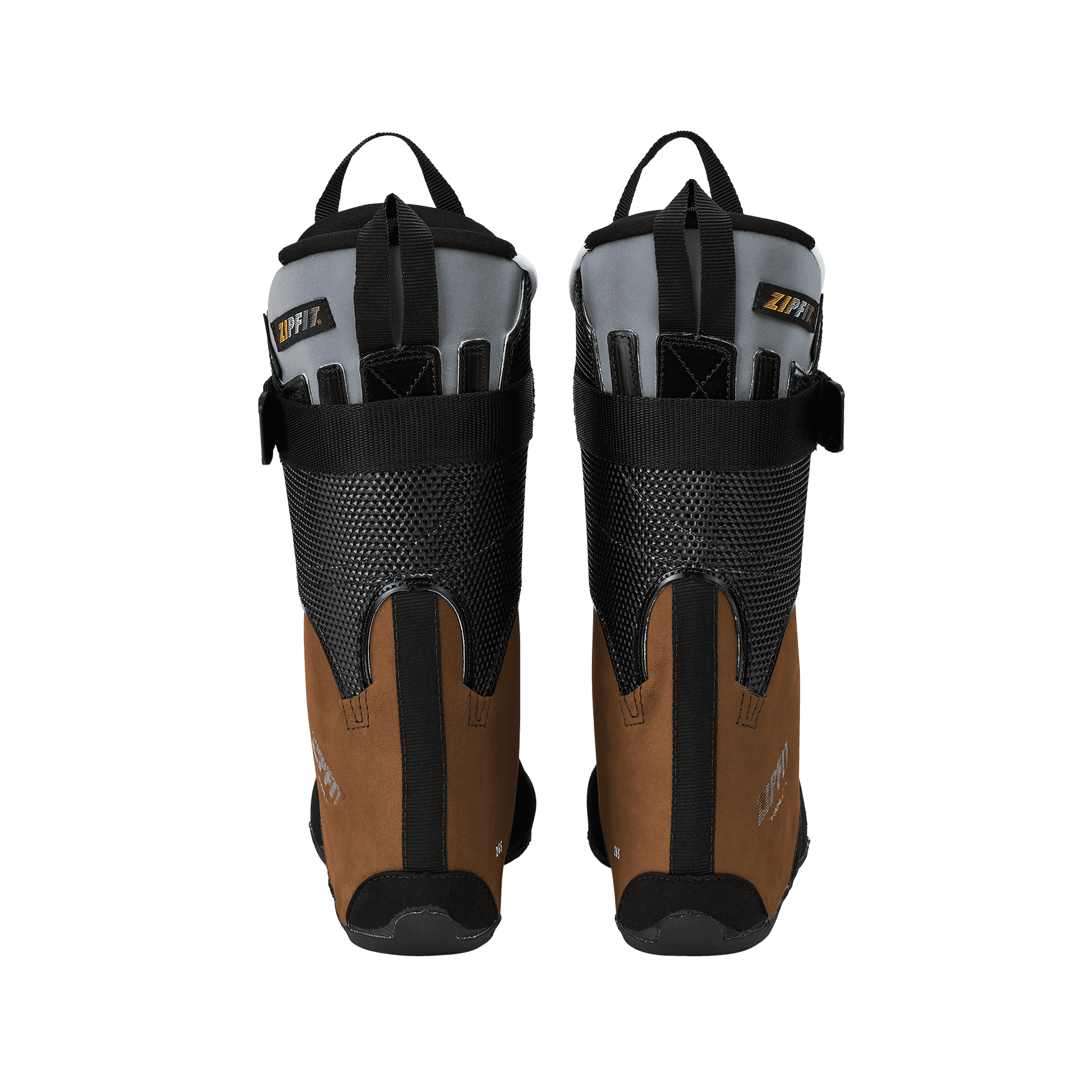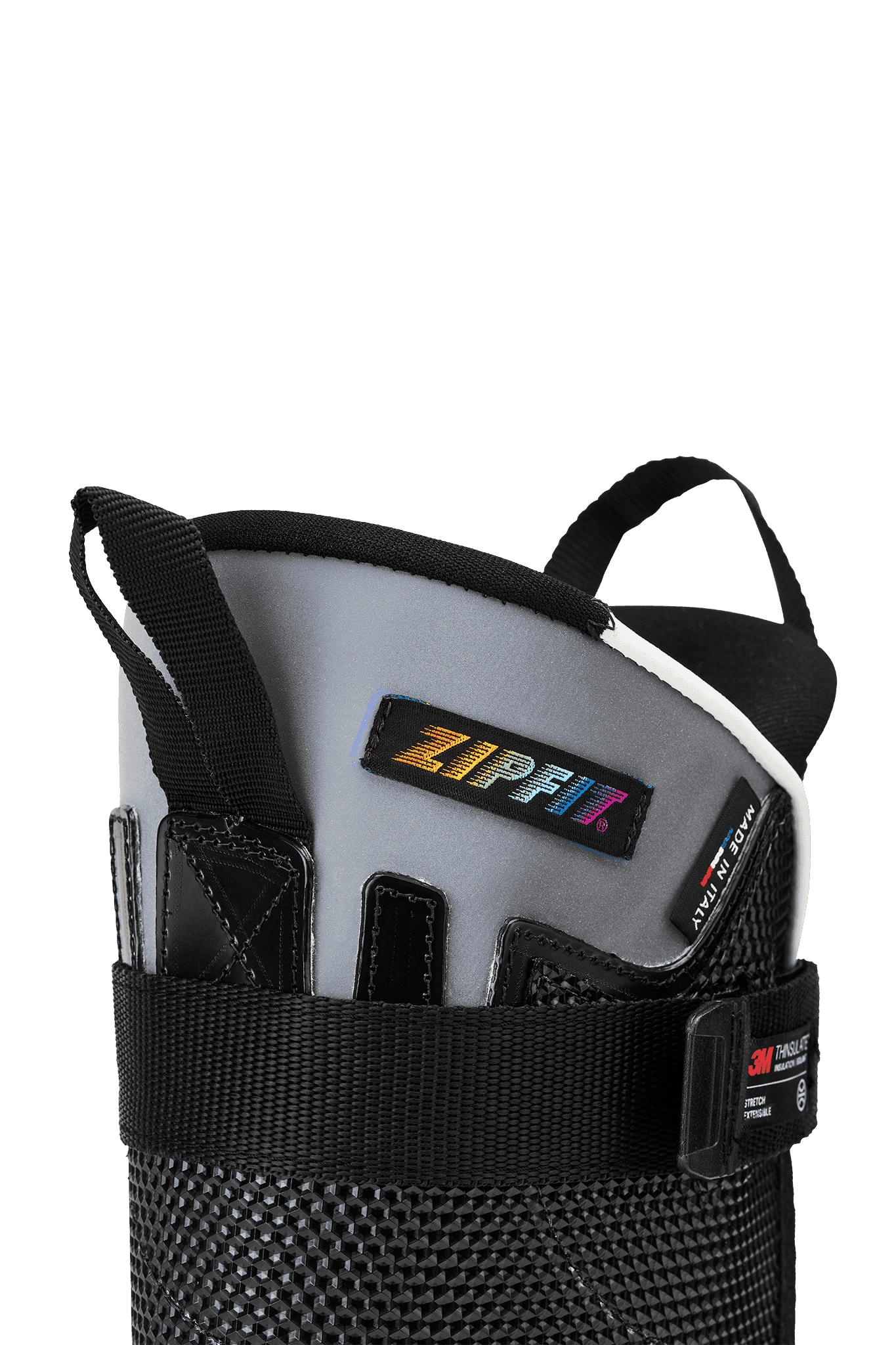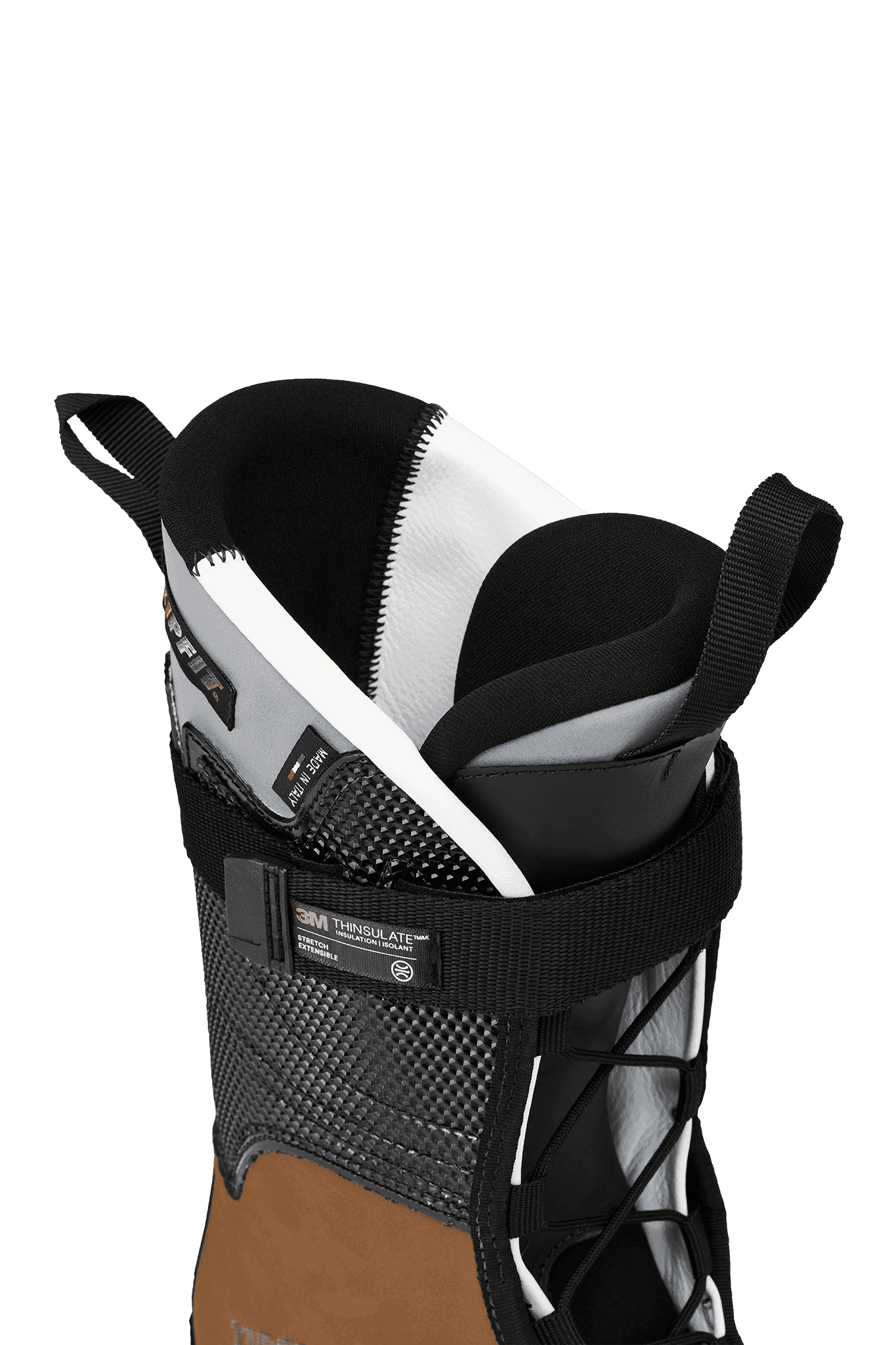 Workhorse
A throwback to our legacy all leather ski boot liners made for skiers who work in their boots; extra durable, comfortable, and dependable for 120 days on snow, season after season. Our ski community depends on our ski patrollers, avalanche techs, and mountain operators – this liner is designed to make a day on your feet all the more enjoyable. We added a new level of durability to the unmatched performance and comfort that ZipFit ski boot liners are known for, as a special thanks to those working first chair to closing sweep.
Size chart
Mondo sizes correspond to foot length in cm.

Select the same Mondo size liner as your boot shells. Use
| Mondo | Euro | Men's US | Women's US | UK |
| --- | --- | --- | --- | --- |
| 21.5 | 34 | 3 | 4.5 | 2 |
| 22.5 | 36 | 4.5 | 5.5 | 3.5 |
| 23.5 | 37 | 5.5 | 6.5 | 4.5 |
| 24.5 | 38.5 | 6.5 | 7.5 | 5.5 |
| 25.5 | 40 | 7.5 | 8.5 | 6.5 |
| 26.5 | 41 | 8.5 | 9.5 | 7.5 |
| 27.5 | 42.5 | 9.5 | 10.5 | 8.5 |
| 28.5 | 44 | 10.5 | 11.5 | 9.5 |
| 29.5 | 45 | 11.5 | - | 10.5 |
| 30.5 | 46 | 12.5 | - | 11.5 |
| 31.5 | 47.5 | 13 | - | 12.5 |
Select size
Not sure?
View sizing information.
€405
Easy returns
Returns and refunds will be granted as long as the liners show no more than 5 days of use. See our Return Policy.
Product details
The interior is stitched with form fitting leather of the highest quality, sourced from the same tannery that supplies Ferrari. For skiers looking for durability and a true to form fit that perfectly reflects the shape of your foot and lower leg, the Workhorse ski boot liners will get the job done. The leather interior meets the needs of hard daily use while keeping your foot and leg snug in the correct position, whether skiing, skating, or hiking.
Fit considerations
The Workhorse ski boot liners are pre-packed with the most OMFit self-molding cork composite, specifically designed for all day comfort and performance in mid to high volume ski boot shells. Ski patrollers have long been tried and true loyalists to ZipFit, the Workhorse carries the ethos of handcrafted leather work boots and quality leather gloves – with some care, they will make your job more enjoyable and give you one less piece of gear to worry about replacing at the beginning of each season.
Intended use
All mountain, freeride, working ski professionals
Tech features
Laces and power strap
Designed to keep your heel and midfoot in place, the lacing system and power strap align your foot within the liner
Neoprene toe box
A flexible toe box conforms to your forefoot, regardless of the width. With your foot secure in place, this toe box design allows for toe movement, keeping your feet warm.
Merino wool and Thinsulate
ZipFit toe boxes are insulated with Thinsulate and real merino wool, keeping your toes warmer while still promoting breathability.
Adjustable cork pouches
Three cork pouches in each liner (located behind the top of the tongue and on either side of the instep) allow you to adjust the cork fill to dial in your perfect fit.
Leather lining
1mm of fine leather lines the interior of this ZipFit, offering a precision fit and unparalleled heel hold.
Fluted cuff
Designed to accommodate larger, lower set calves, the fluted cuff reduces calf pain and is a more forgiving fit.
Compare models
Workhorse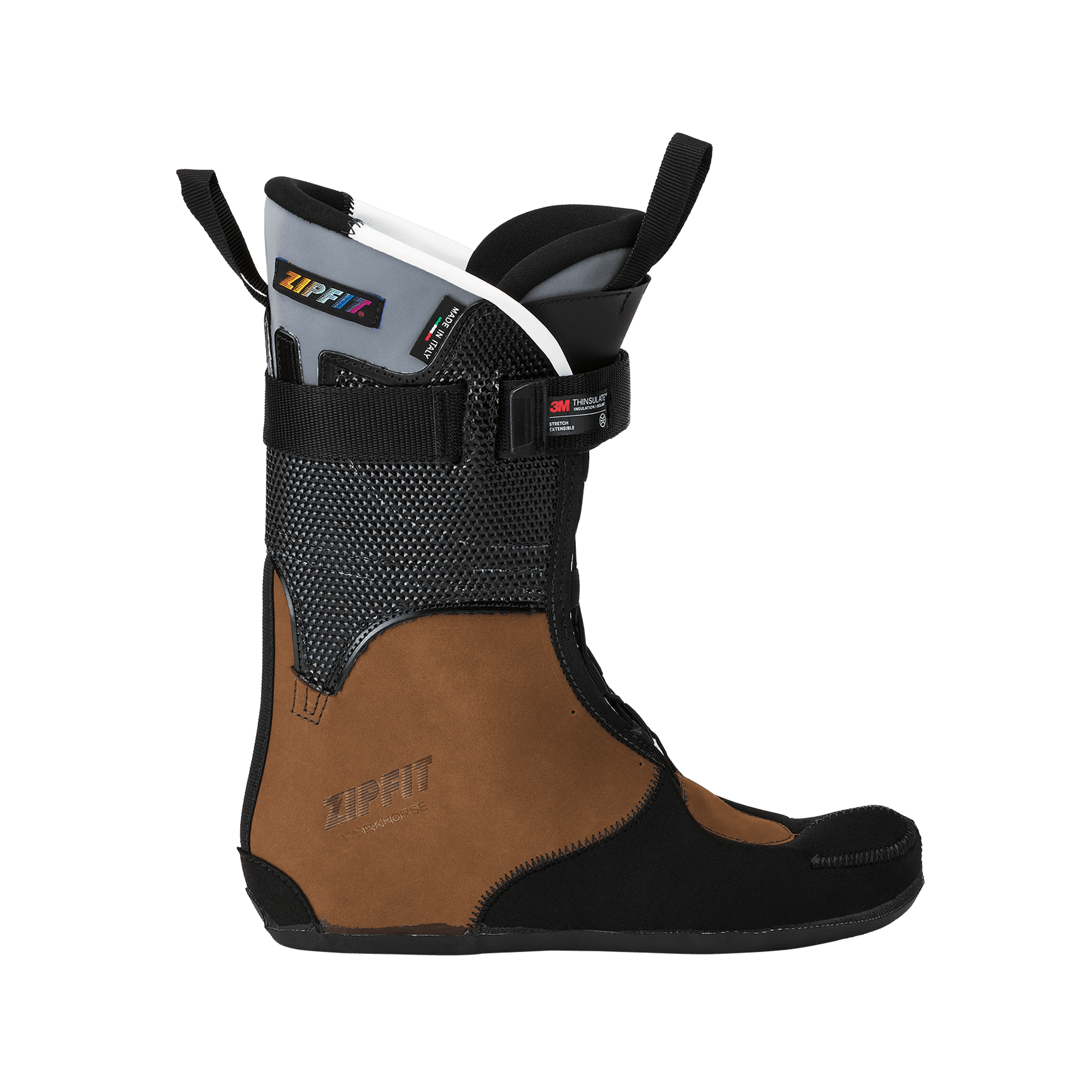 Unique features
Leather interior
Neoprene tongue
All leather exterior
Reflective cuff
€405
Freeride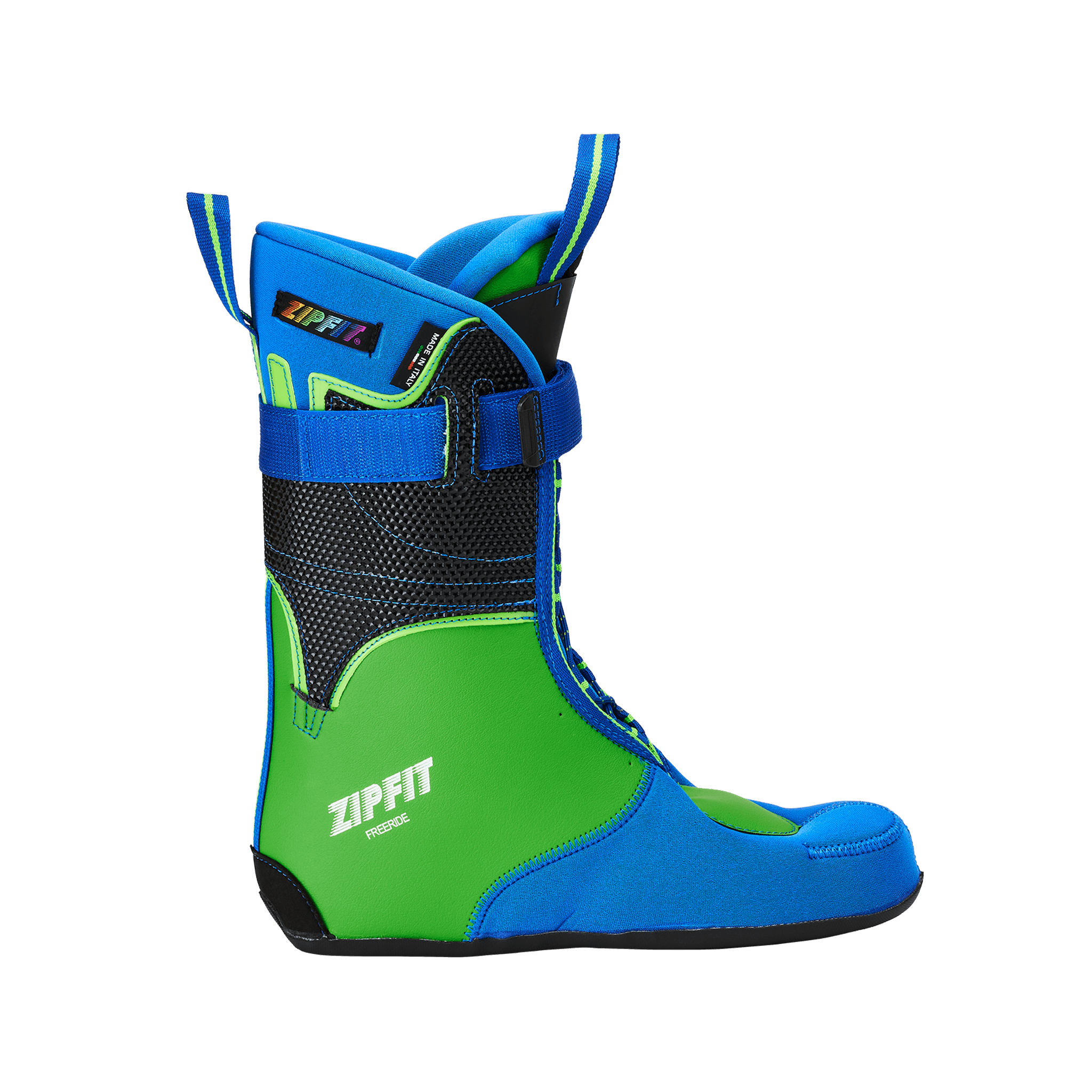 Unique features
Neoprene interior lining
High volume comfort fit
Fluted cuff
€375
Reviews of the Workhorse
4 reviews with an average star rating of 4.75
Once I figured out on how to correctly and quickly slip in the liner into the shell it was easy. The liner is providing an excellent snug fit and is SUPER COMFORTABLE, much better than the original liner that came with the boot initially. Even after being in the boot for over 8 hrs 4 X a week no complaints. Would recommend this liner to anyone that is wearing ski boots often and for several hrs. Great product.
Great fit can turn on a dime. Cuff could be higher volume. Very difficult to put on. Amazing once they are on
Ski boot shell: Crispi WC Tele 26.5 Lower leg and foot volume: normal, wide higher volume forefoot Skier type: Expert What works or doesn't work for me: Zipfit provides excellent feel and improved performance both in my telemark boots and alpine boots. Best skiing upgrade I have had in years. Noticeable performance over stock or intuition liners. Never going back.
Another great offering from Zipfit. While I've only had a handful of days in them so far, I think they are built even better than my previous Zipfits - if that's even possible. This is my 4th pair of liners from Zipfit. My first pair were the foam injected version back in the 90's. In 30 years, I've only worn out 3 Zipfit liners and I work on the hill logging over 70 days annually. Maybe not the best business model :-) but these things are bomber. And there is no comparison to the moldable cork filling. Hand down the best fitting liner you'll ever own. They may be expensive up front but are unquestionably the best value of anything else by leaps and bounds. The fellas that answer the phone are very knowledgeable and will help you pick the right liner for your foot and skiing style. Don't hesitate - get a pair now!!
What's better - leather or neoprene?
It all comes down to user preference.
Are you willing to lace up your liners and step into your shells before every use? Our leather lined ZipFits require this move, while our neoprene lined ZipFits are easier to step into. If your answer is "no way" – we suggest the neoprene ZipFits.
Leather offers a true to form fit meaning your ankles and shinbone will imprint into the leather, securing your lower leg and foot to the ultimate degree.
Neoprene has more natural cushioning, so while you can still get an excellent fit, they have a more forgiving feel when skiing.
Both interior liners can last a LONG TIME with proper care. While we think of leather as more durable, we know of a pair of neoprene liners with 1500 ski days.
For precision fit and performance, the leather has a slight advantage.
For ease of use and all mountain comfort, the neoprene has a slight edge.
Should you take your liners out of your ski boots?
Ski boot liners will dry better if removed from the shells, but what about the wear and tear of removing the liners and then stepping back into the shells? We recommend removing your ZipFits from the shell after skiing to unlace them and let them dry and then using the Ski Boot Horn to assist in stepping back into your shells. The Ski Boot Horn dramatically reduces the wear on the backs of your liners and by lacing your liners up prior to stepping into your boots will ensure that your foot is properly positioned.
Can I add boot heaters to my ZipFits?
Certainly, but take note that if you make an incision in your liners for boot heaters, that will void your 30 day money back guarantee. We recommend skiing in your liners for a week or so to ensure they are the right size and model before you add boot heaters. Additionally, heated socks perform well and don't require altering your liners. 
Are there any return exclusions?
Yes, if you alter your liners or make any incisions to them in the first 30 days, it will void your return policy.
How should I care for my ZipFits?
Great question, we built out an entire Care and Repair section to help our customers keep their ZipFits skiing longer.
Will I be charged for a replacement item?
If there is a difference in price of an item, you will be asked to pay the difference or receive the appropriate refund. ZipFit offers free shipping to the customer on our orders over $100, if there is a return, the customer is responsible for paying for return shipping.
How can I track my orders and payment?
When you place an order, you will receive a confirmation email followed by another email when the product ships. This email will contain tracking information. If you can only receive USPS at your address, please leave a note in your product order.