Product summary
Product details
Compare models
Reviews
Gara HV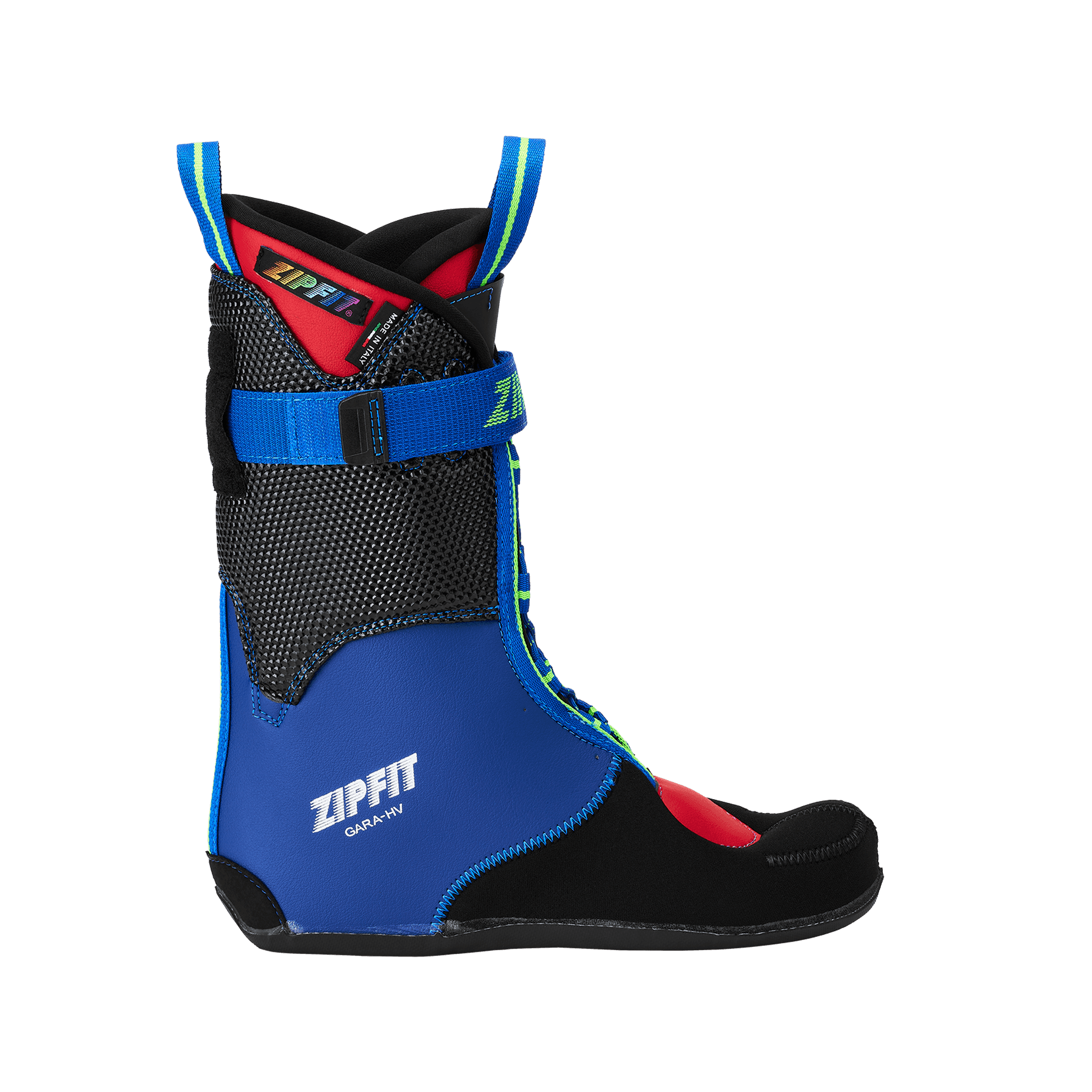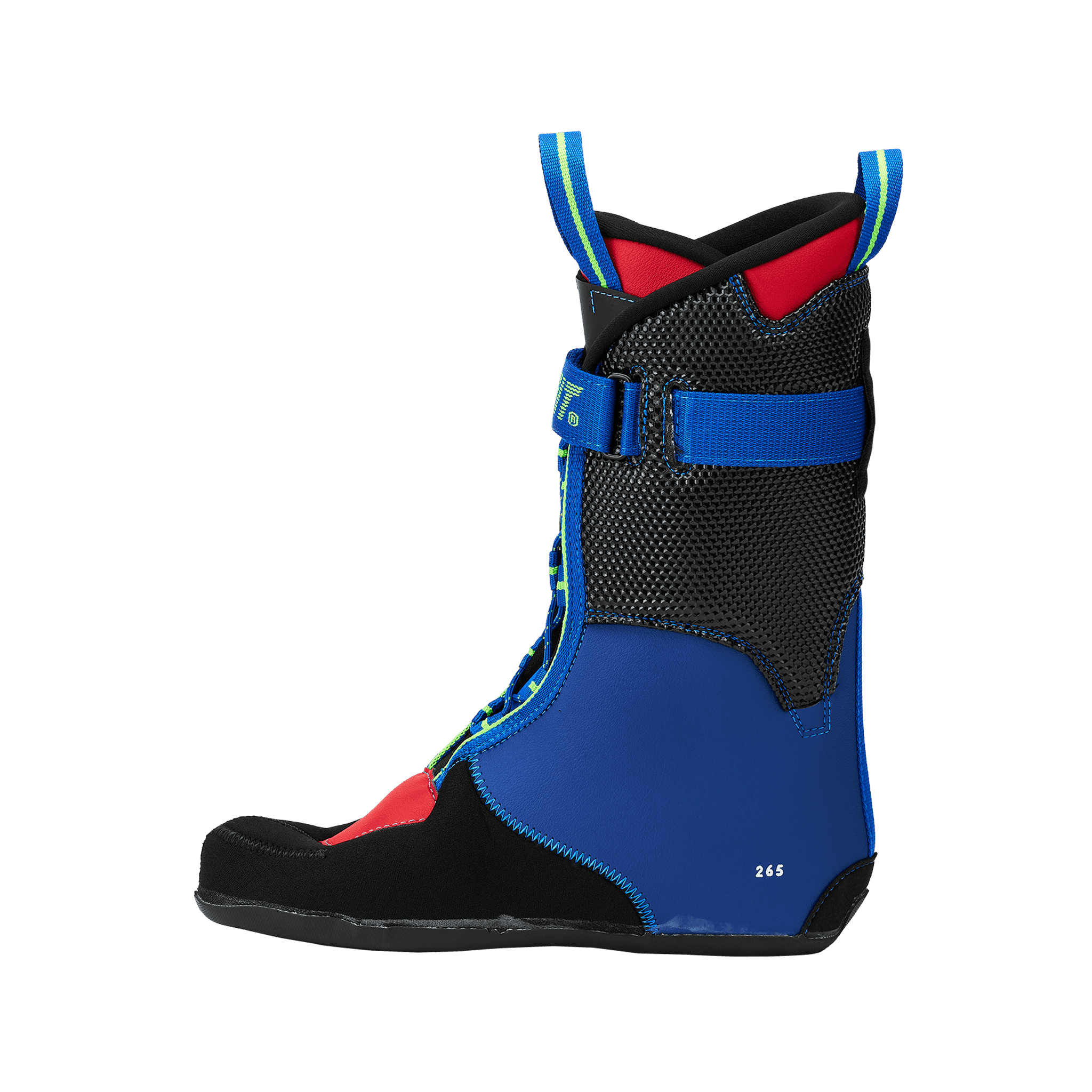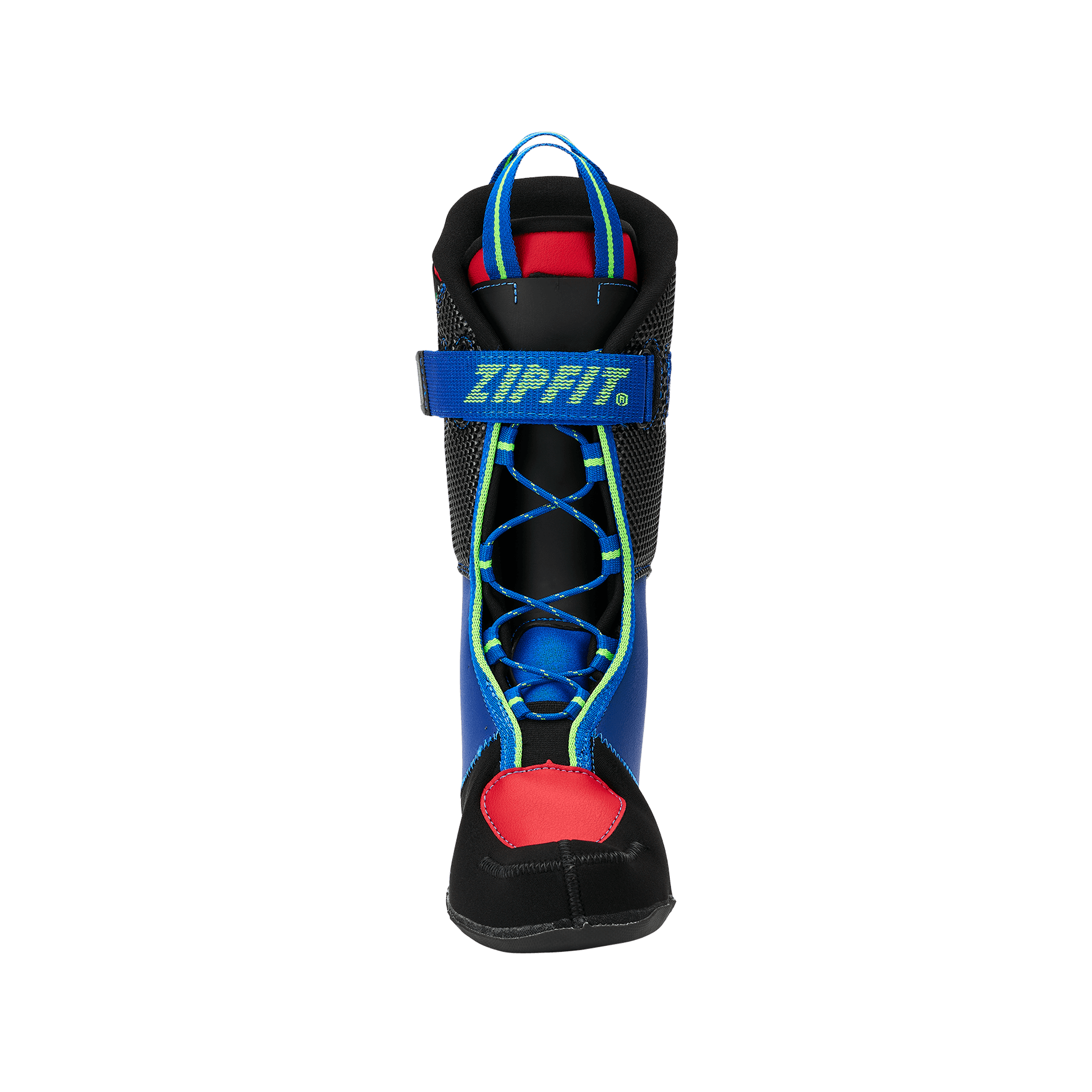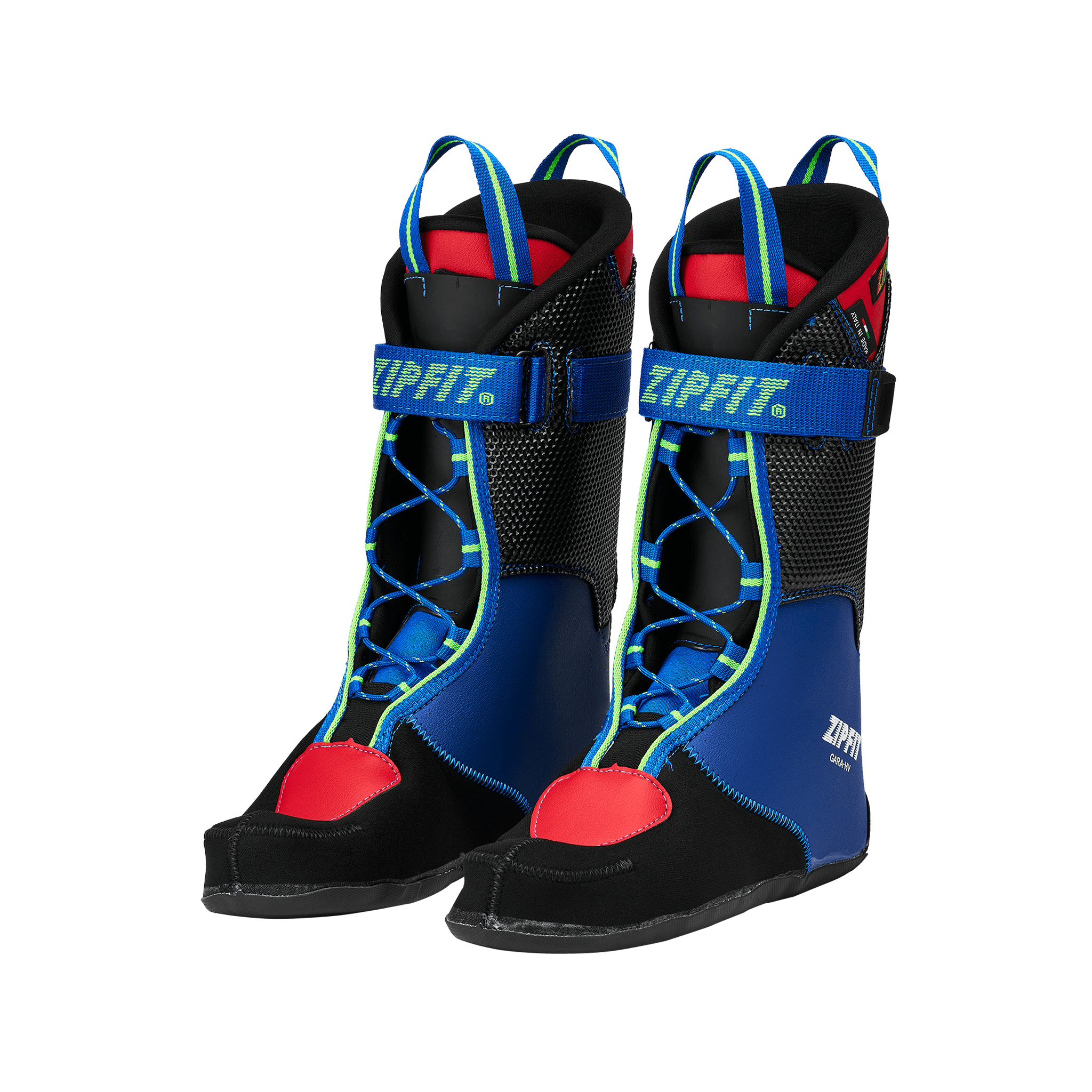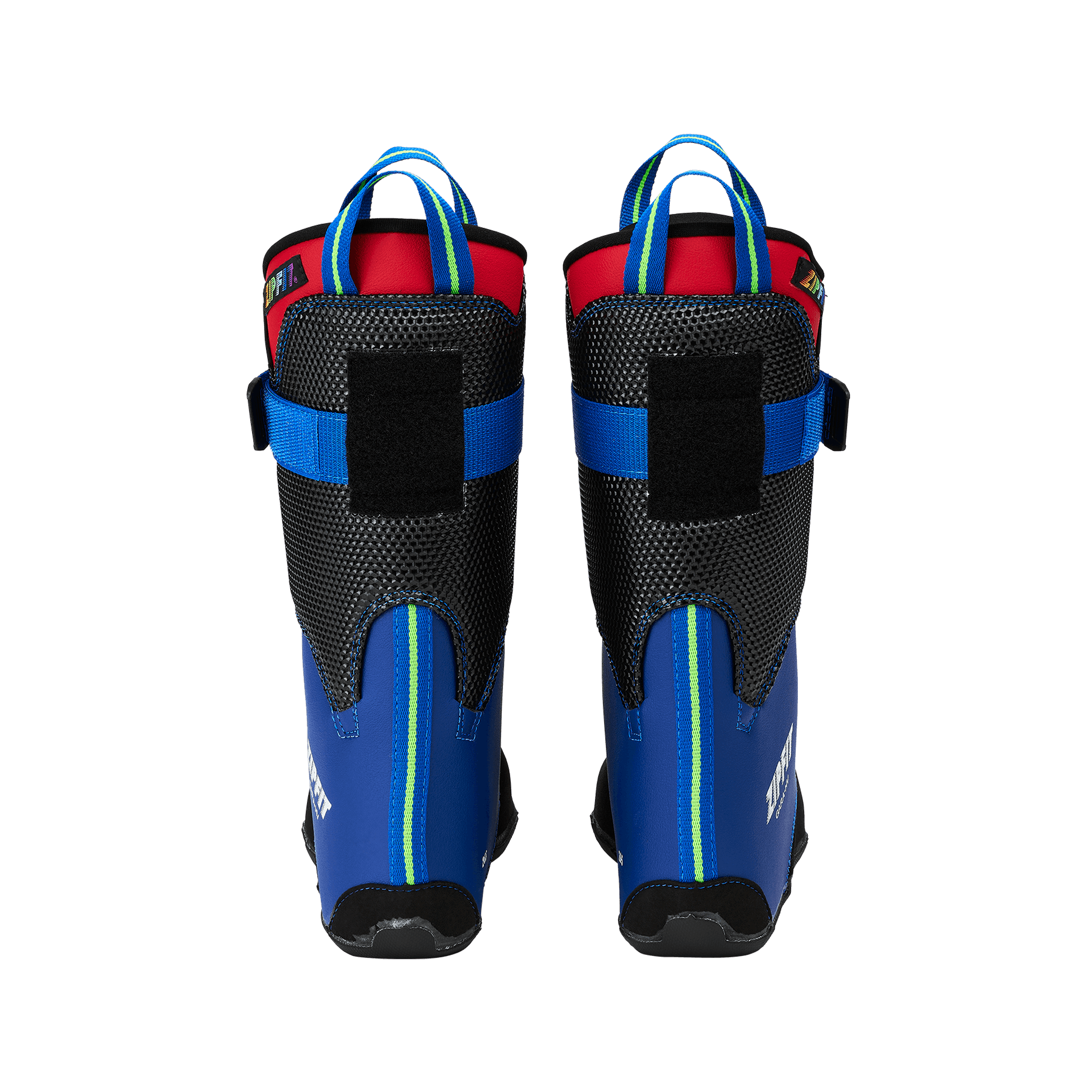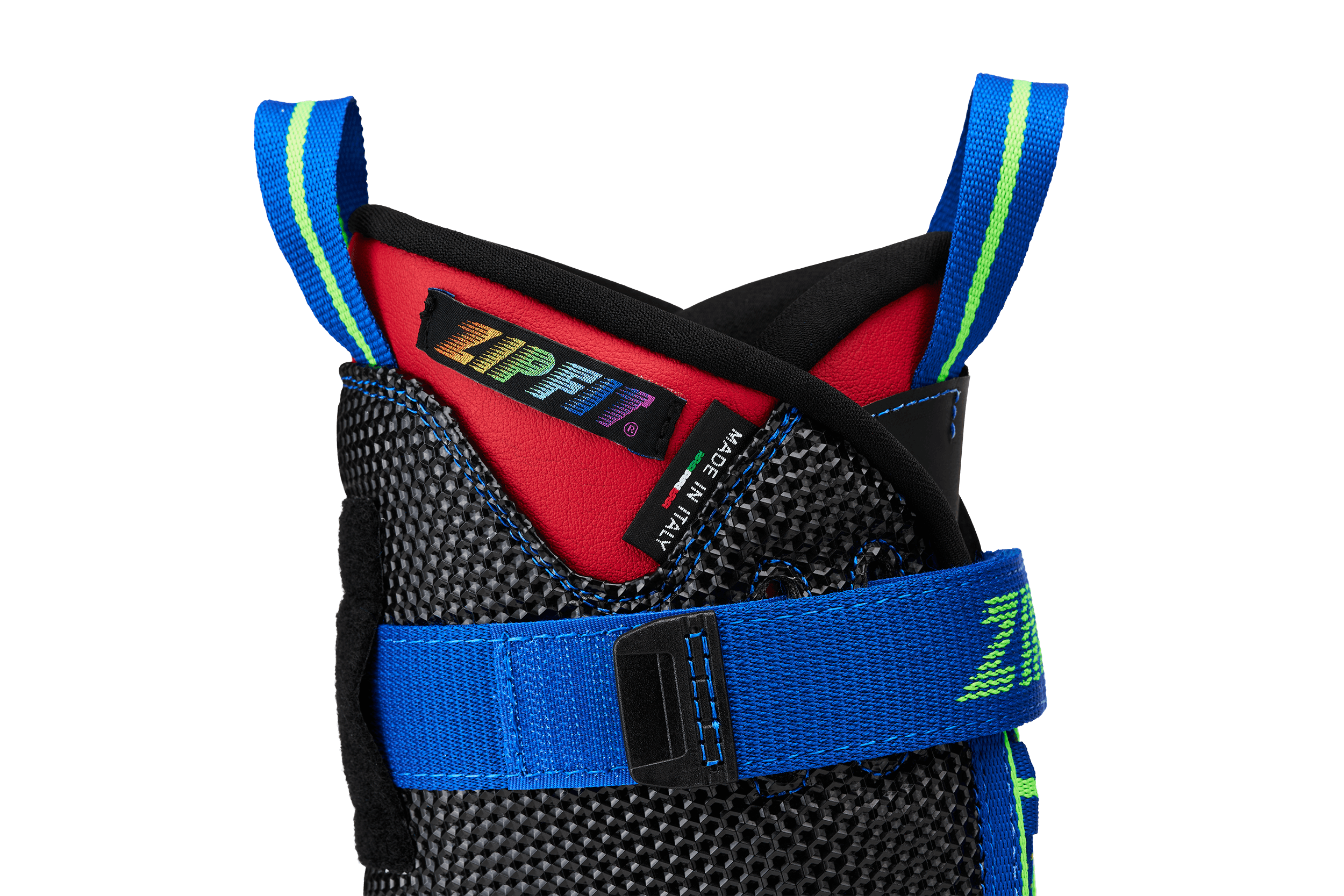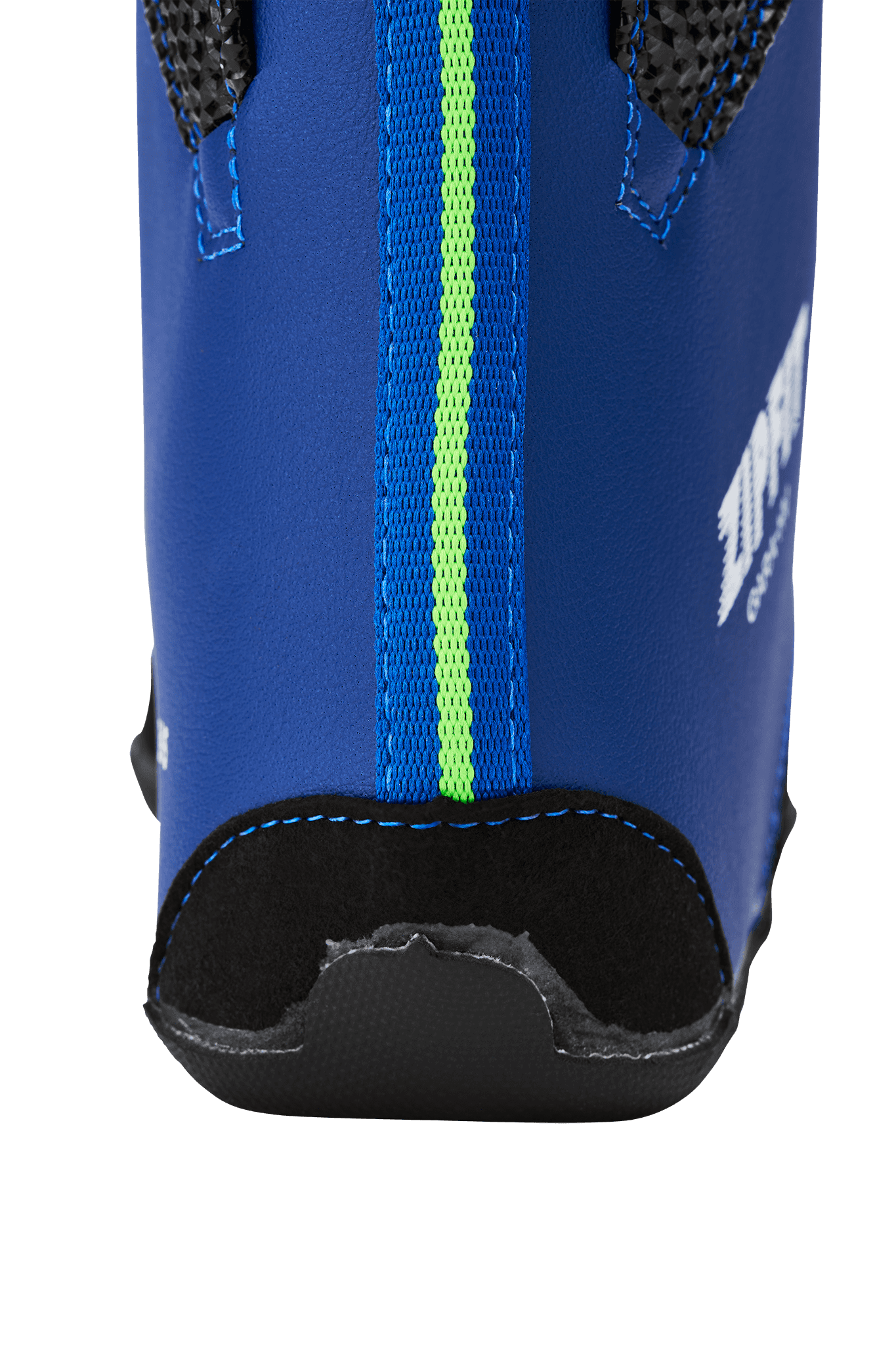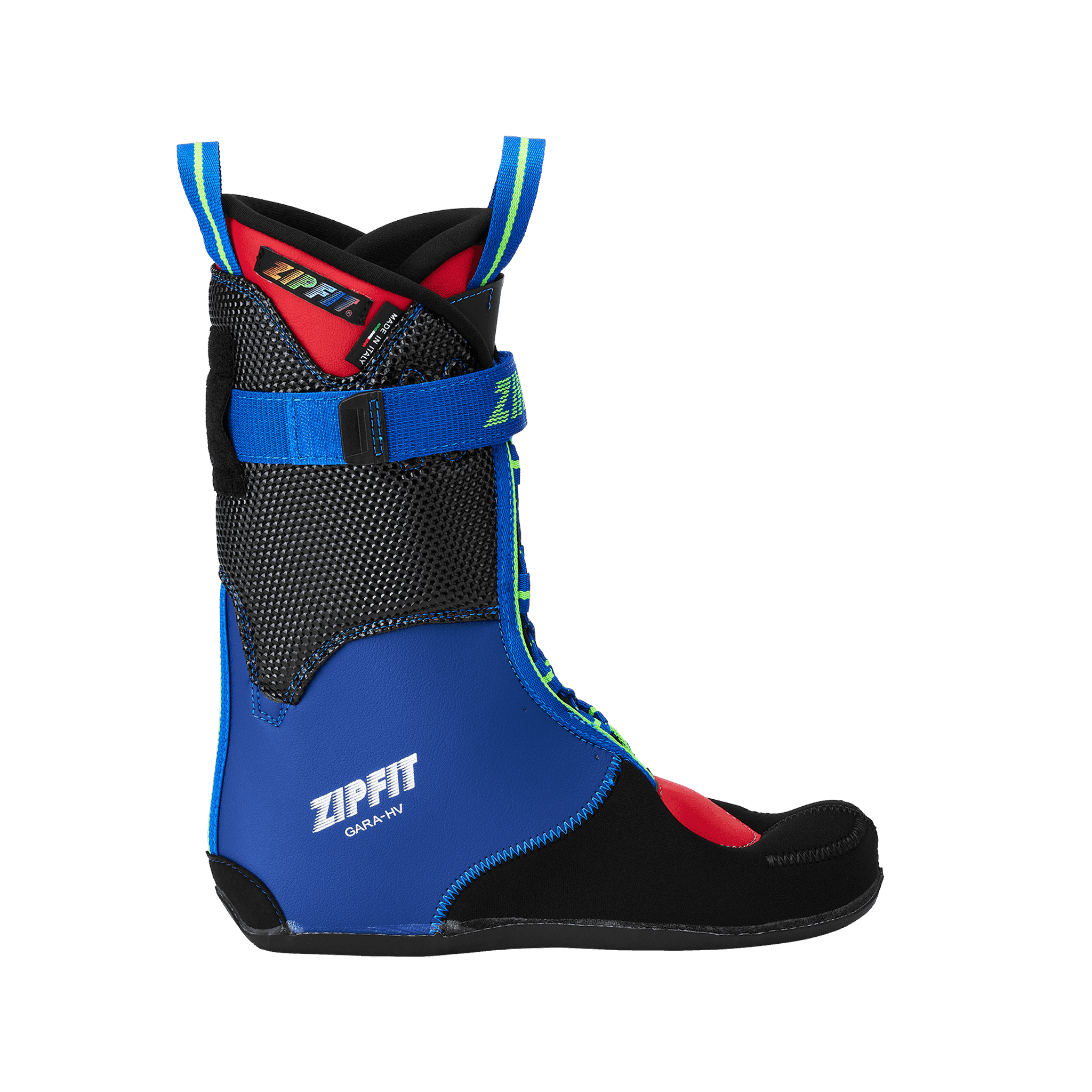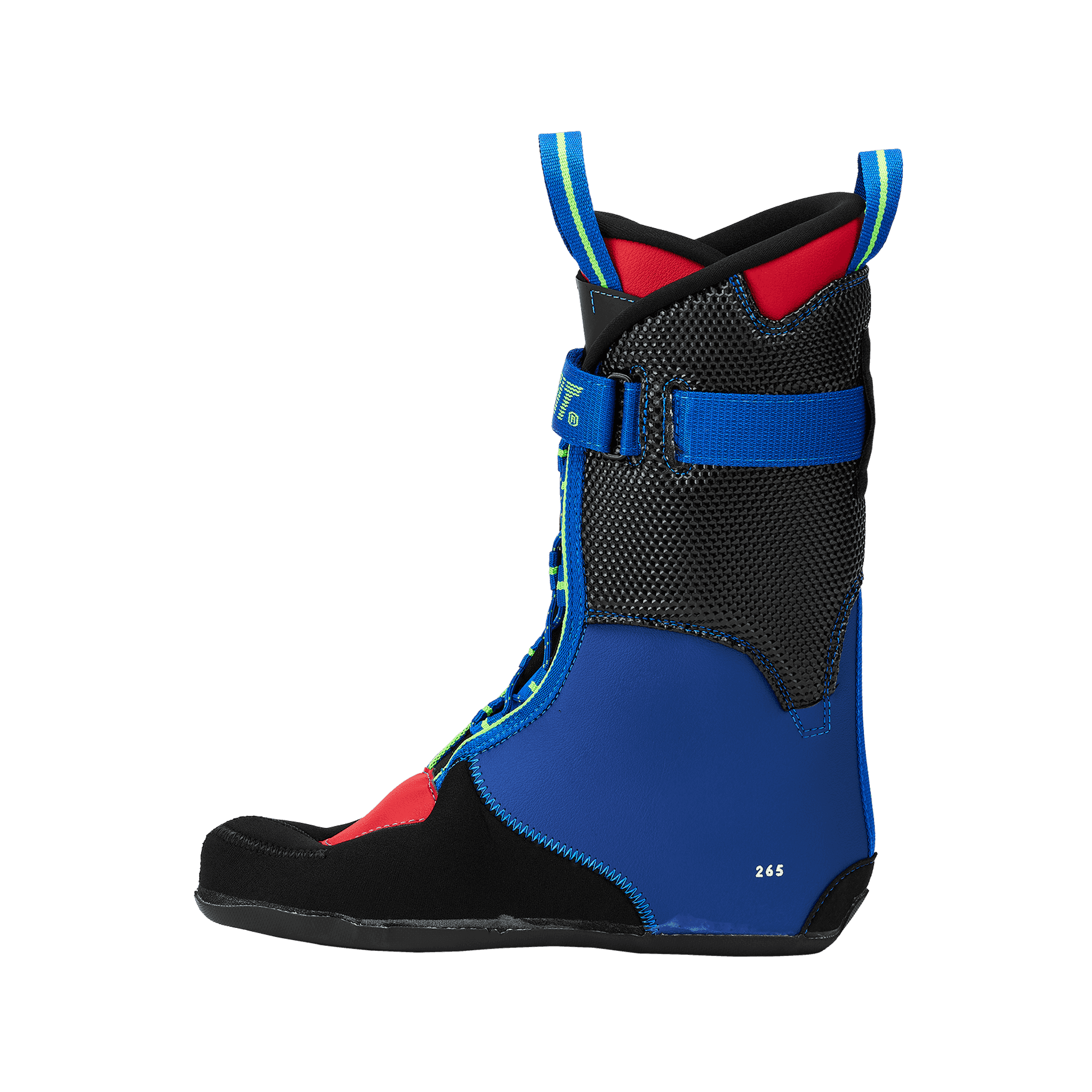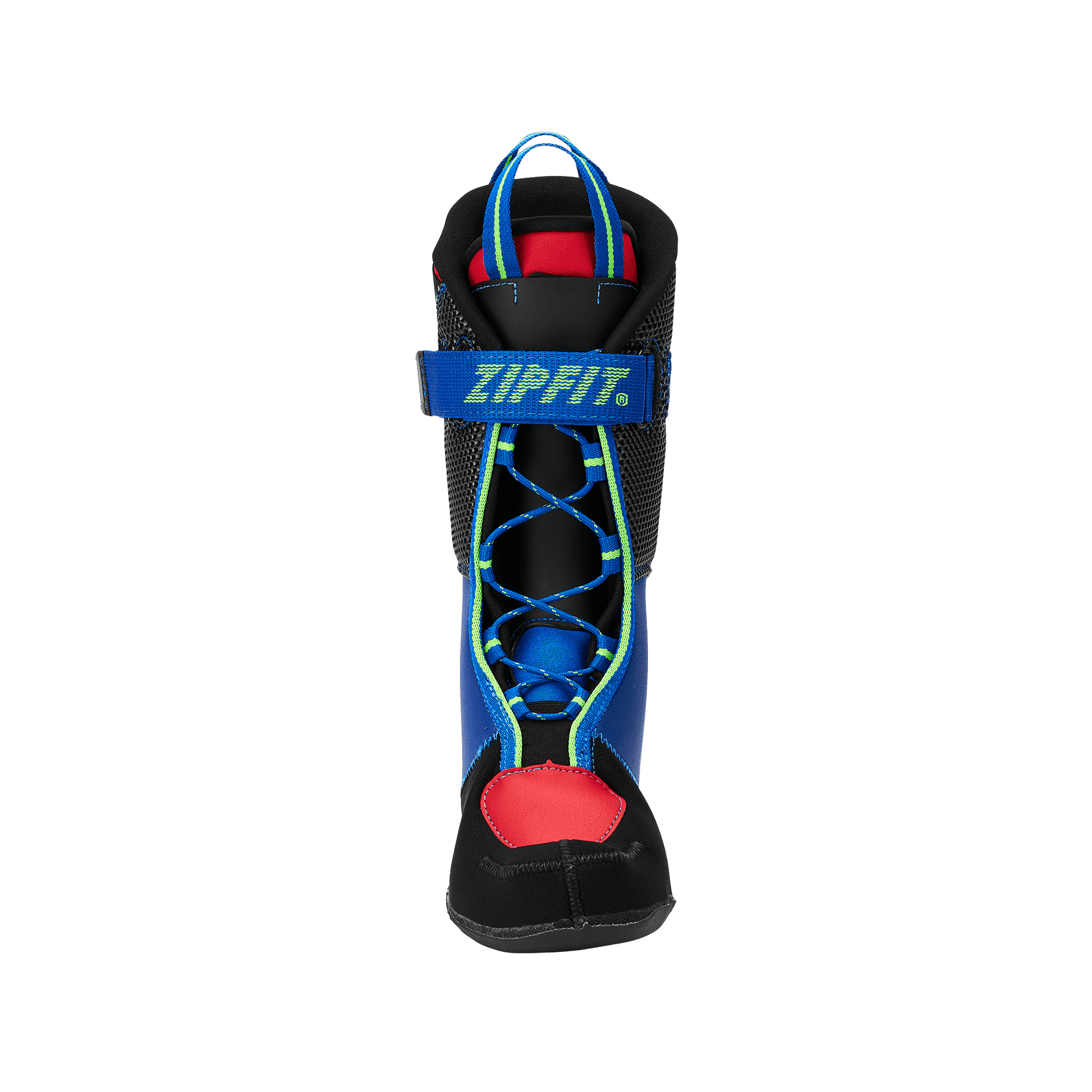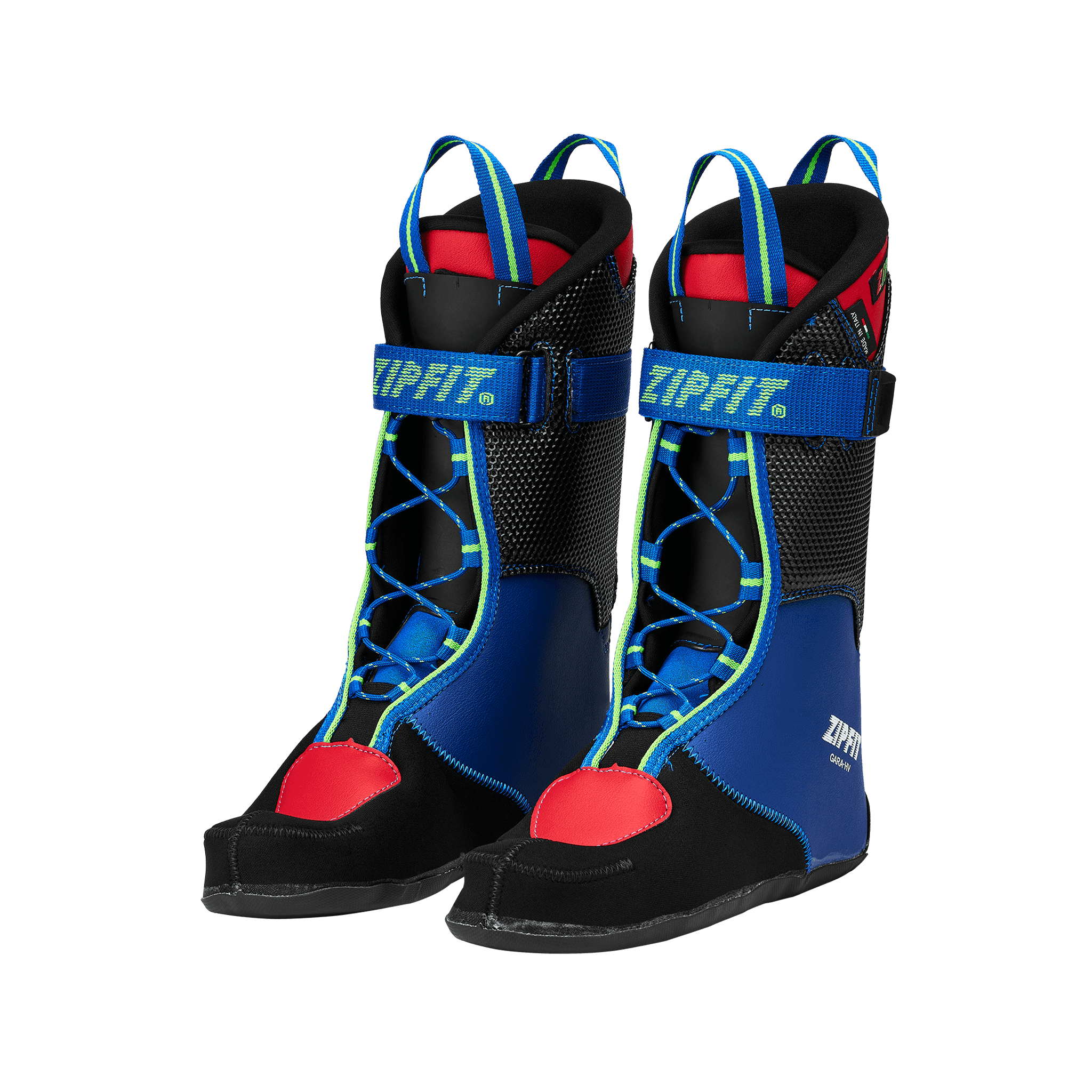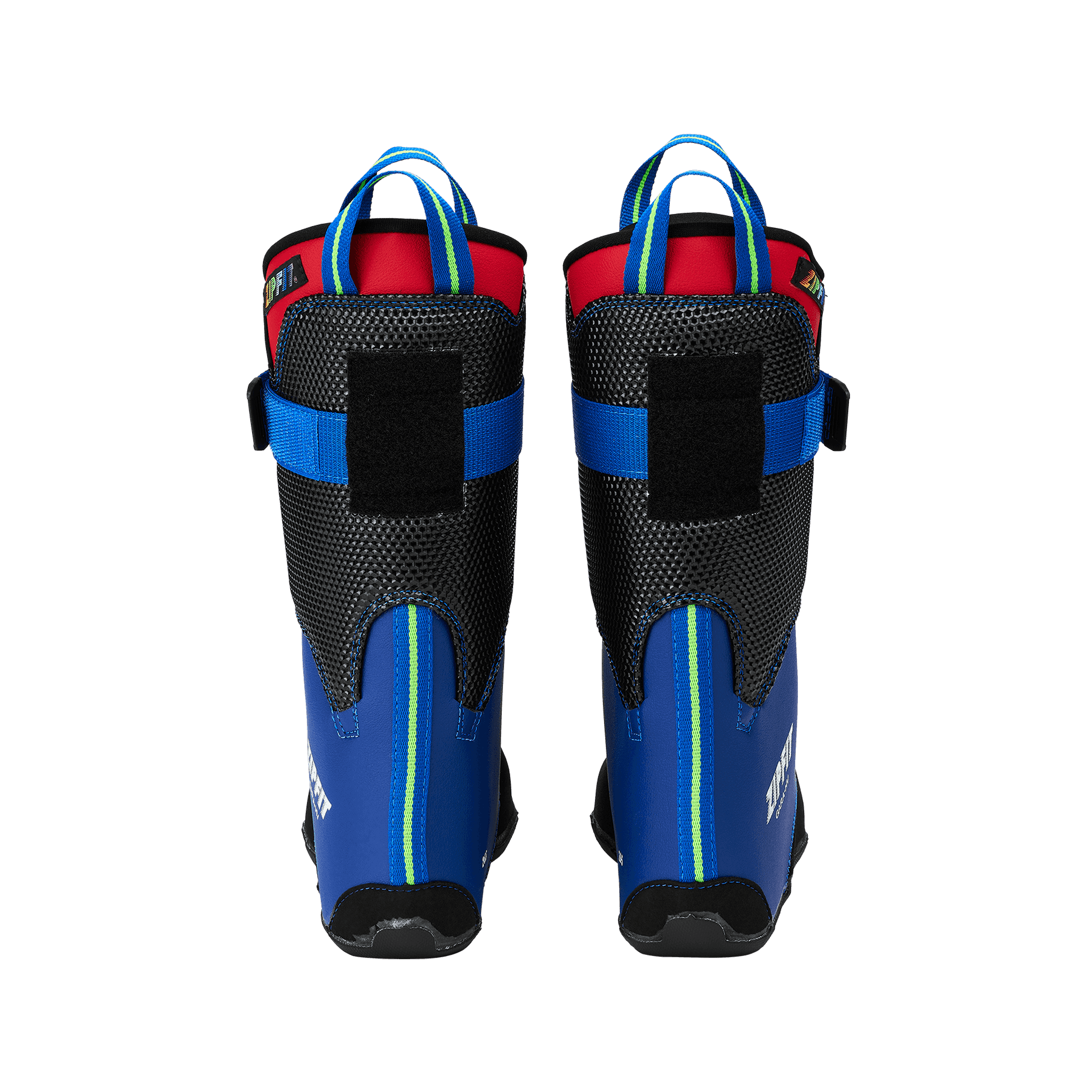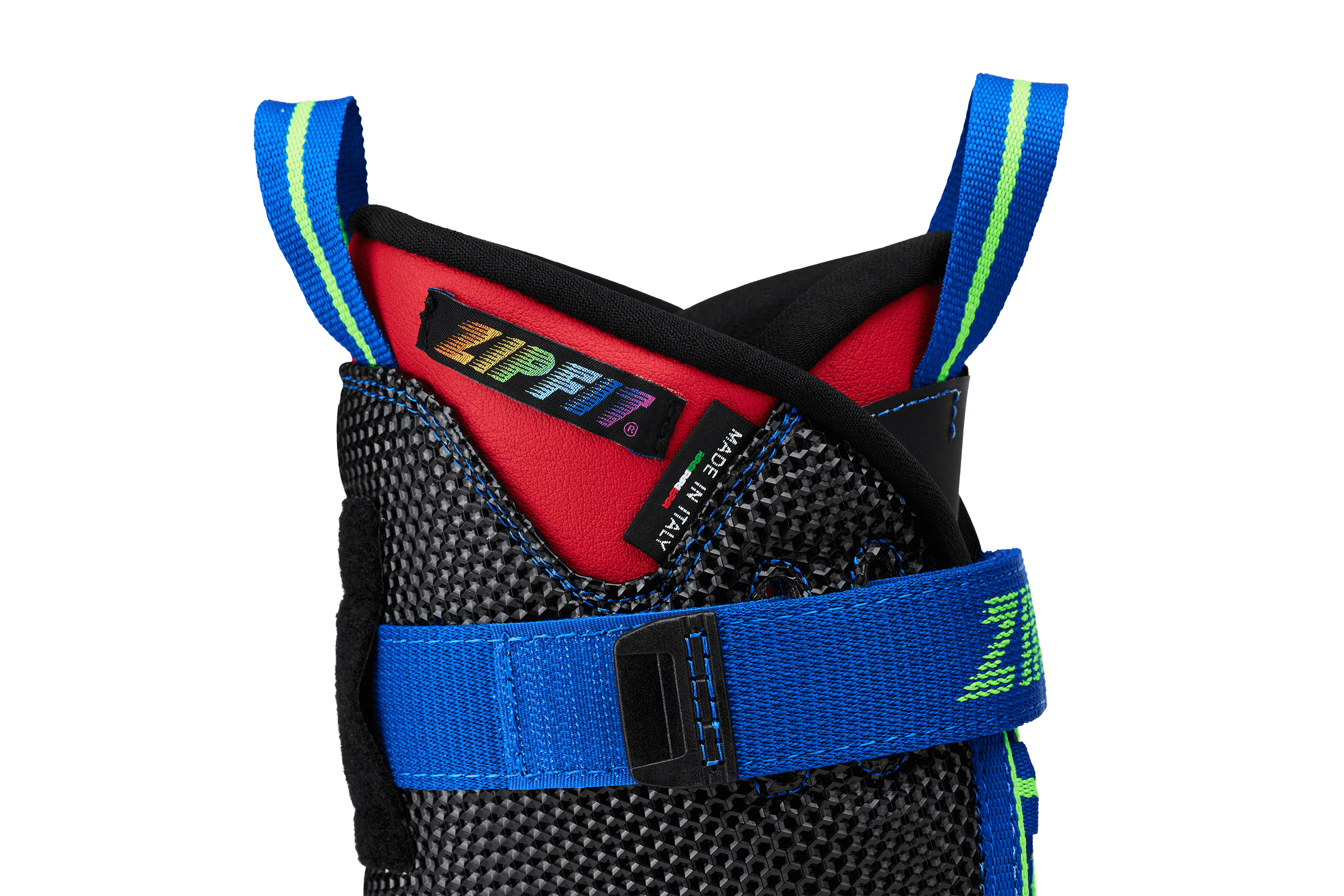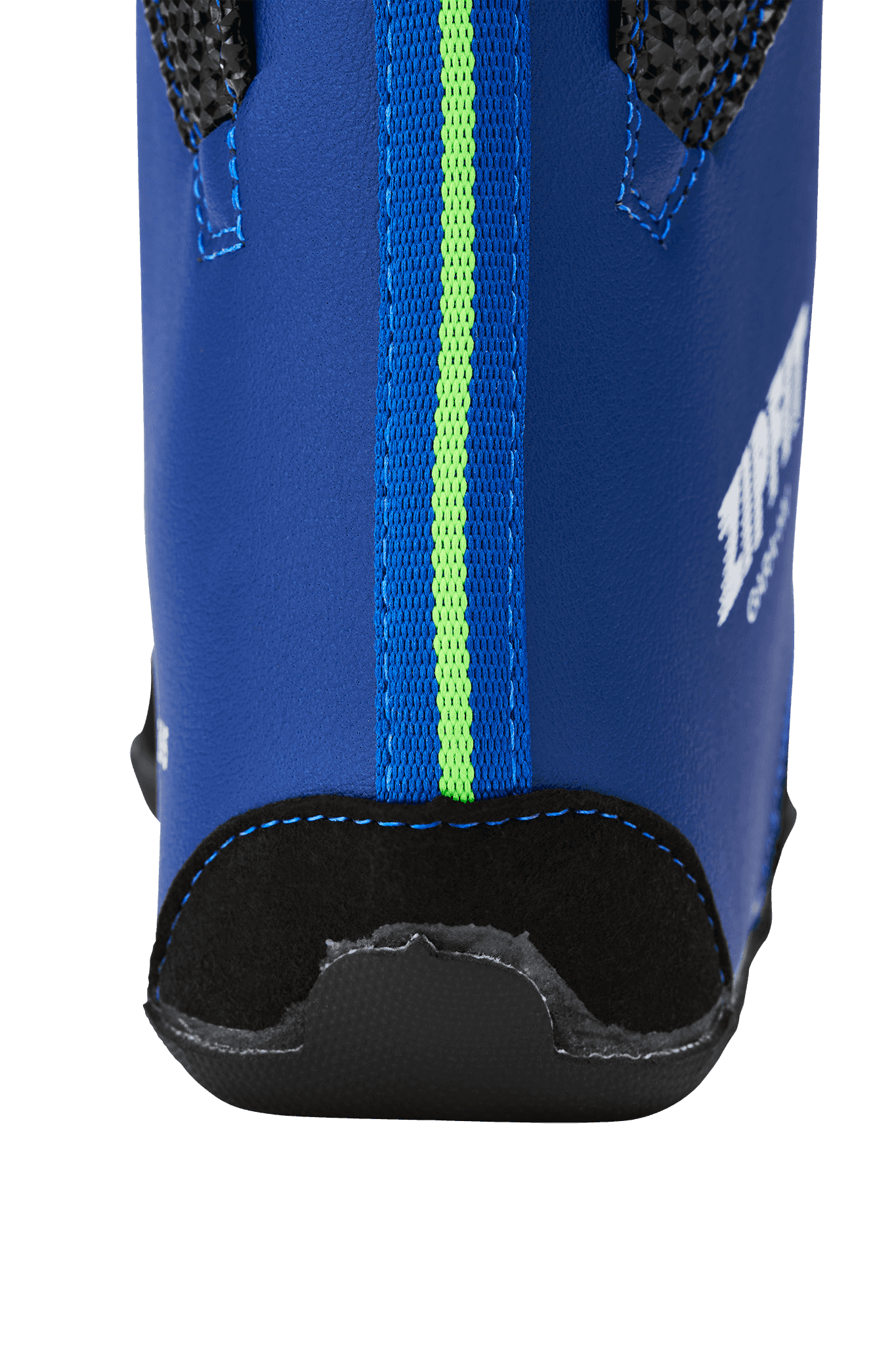 Gara HV
Designed for the all mountain skier seeking performance, the Gara HV (high volume, meaning more cork material) ski boot liners offer uncompromising edge control, with an engaging forward leaning design, keeping you balanced through bumps, steeps, powder, and chunder. Recognized as Best of 2021/2022 by Blister Magazine, the award winning Gara is the signature liner in our fleet and is now offered in low volume and high volume models to accommodate more skiers.
Size chart
Mondo sizes correspond to foot length in cm.

Select the same Mondo size liner as your boot shells. Use
| Mondo | Euro | Men's US | Women's US | UK |
| --- | --- | --- | --- | --- |
| 21.5 | 34 | 3 | 4.5 | 2 |
| 22.5 | 36 | 4.5 | 5.5 | 3.5 |
| 23.5 | 37 | 5.5 | 6.5 | 4.5 |
| 24.5 | 38.5 | 6.5 | 7.5 | 5.5 |
| 25.5 | 40 | 7.5 | 8.5 | 6.5 |
| 26.5 | 41 | 8.5 | 9.5 | 7.5 |
| 27.5 | 42.5 | 9.5 | 10.5 | 8.5 |
| 28.5 | 44 | 10.5 | 11.5 | 9.5 |
| 29.5 | 45 | 11.5 | - | 10.5 |
| 30.5 | 46 | 12.5 | - | 11.5 |
| 31.5 | 47.5 | 13 | - | 12.5 |
Select size
Not sure?
View sizing information.
$485
Easy returns
Returns and refunds will be granted as long as the liners show no more than 5 days of use. See our Return Policy.
Product details
The interior is stitched with comfortable neoprene that offers just the right amount of padding and is easy to slide on or slip off. Gara HV ski boot liners properly position your foot so that your toes have wiggle room and stay warm thanks to a neoprene toe box insulated with Thinsulate and merino wool. A moderately stiff cuff makes the Gara our most versatile liner, capable of performing in any terrain on the mountain.
Fit considerations
The Gara HV liner is pre-packed with the most OMFit self-molding cork composite, specifically designed for higher volume performance boots and lower volume feet. While the Gara HV comes pre-packed with more cork, skiers can still add more cork to the tongue or ankle pockets to dial in their perfect fit. If the Gara HV has too much volume for your ski boot shells, consider the Gara LV model.
Intended use
All mountain, freeride, carving
Tech features
Laces and power strap
Designed to keep your heel and midfoot in place, the lacing system and power strap align your foot within the liner.
Neoprene toe box
A flexible toe box conforms to your forefoot, regardless of the width. With your foot secure in place, this toe box design allows for toe movement, keeping your feet warm.
Merino wool and Thinsulate
ZipFit toe boxes are insulated with Thinsulate and real merino wool, keeping your toes warmer while still promoting breathability.
Adjustable cork pouches
Three cork pouches in each liner (located behind the top of the tongue and on either side of the instep) allow you to adjust the cork fill to dial in your perfect fit.
Neoprene lining
3mm neoprene lines the interior of this ZipFit, adding a nice element of cushioning without sacrificing the performance of your fit.
Compare models
Gara HV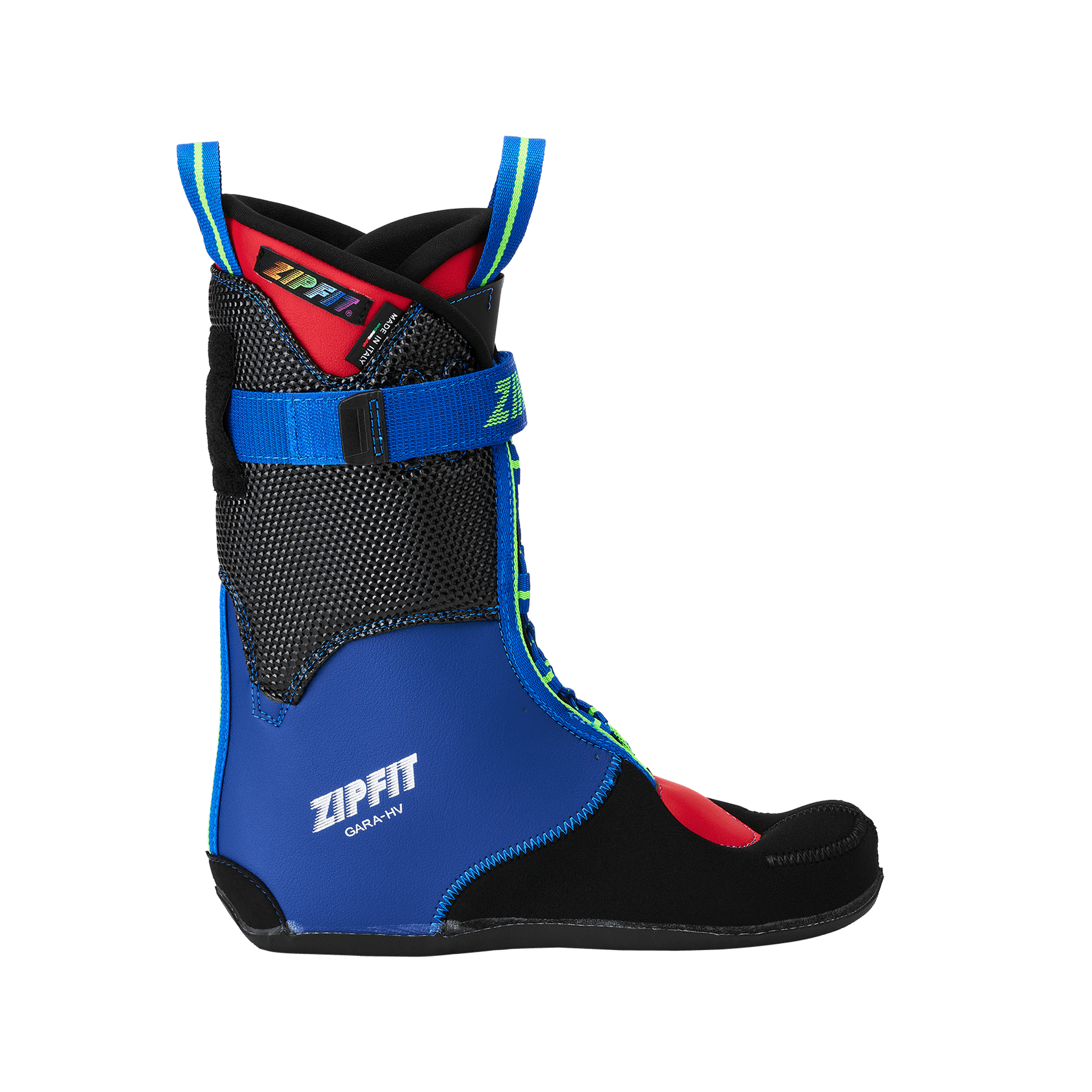 Unique features
$485
Gara LV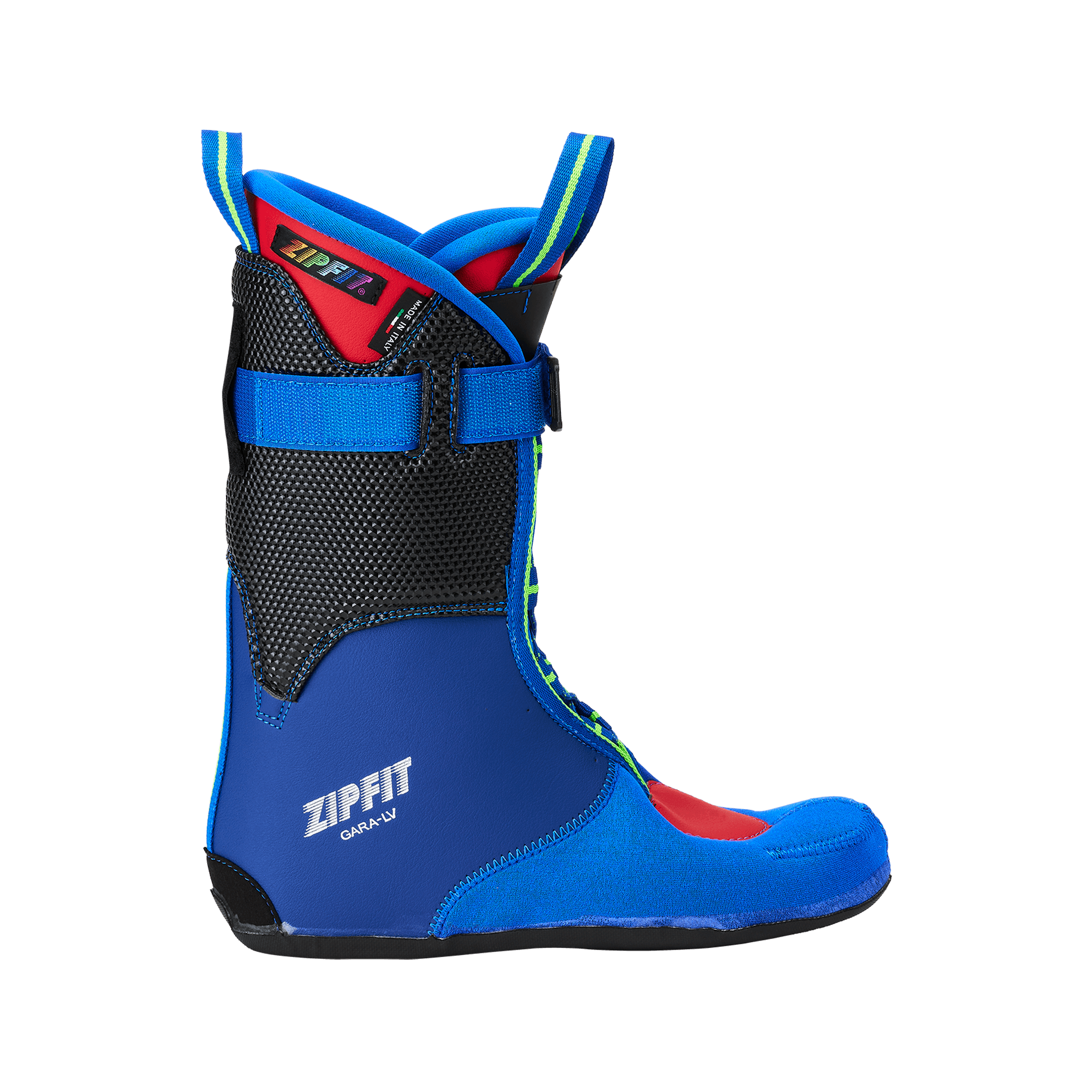 Unique features
Neoprene interior lining
Most universal fit
$485
Reviews of the Gara HV
27 reviews with an average star rating of 4.93
I haven't skied these liners yet but I've been skiing on the GFTS for a season and I absolutely love them. They don't pack out and provide amazing responsiveness. I have very narrow and extremely flexible feet. My dorsiflexion is really pronounced and I've had multiple boot fitters tell me that my feet are "bags of bones." These help keep my feet locked in. I ski patrol and ski in my boots well over 100 days a year. My liners skied just as good as they did if not better the last day of the season. I had to add a little bit more cork in throughout the year to refresh them and they feel like they get better everytime. I have reynauds and my toes were toasty warm in the GFTs. The first pair of boots I tried them with did not work very well (Roxas). There is some pressure on the instep because of the laces so if you have issues with instep pain definitely try in your boots before you buy. My only complaint about these liners is the location of the laces right over the instep. I put them in a pair of lange and atomic touring boots since then and its been way better. Customer service is 10/10.
Great Liner After three Days getting used to them they are just really comfortable. I use them almost everyday in my Job as Ski Coach. Never had a better Foot - Life Balance. Cheers Zipfit!
I have been using Intuition liners for the past few pairs. Usually packed out by 100+ days = 1 season. The first 3 days in these Garas was miserable. Now they are fantastic. About 15 days in them so far and i feel like i have so much more control than ever. Still cranking them down to fit correctly but very happy so far.
Quality and workmanship seem to be excellent. Ordered exactly according to website. When I received the liner it was much too small. Had to return on my dime to the tune of $42. Wish you had some kind of return arrangement like Backcountry and EVO. Won't be ordering direct ever again.
Very satisfied with the Gara HV. Got them in the last 2 weeks of the season. Love the fit and control over the stock liners.
I have two weeks of experience with the Gara HV. I put the Gara HV in a pair of Tecnica Mach 1, Mid Volume 100mm last shells. The shells were from 2019, purchased and skied for three weeks pre-Covid. The liners were not packed out, but the boots were uncomfortable. I have a narrow heel and wide forefoot. The 100mm last accommodated my toes, but left the heel loose. On the advice of Zipfit, I got the Gara HV high volume, which has more cork around the ankles. This made a huge difference in fit. No more heel lift. I also feel the liner added about 10 points of stiffness, with no penalty in comfort. And the better fit translates to more precise skiing. Another great benefit was that my toes were both less cramped and warmer (not needing to clamp down the lower buckles so tight). The Gara's felt good the first day, but by the end of the first week, it was like a custom boot. It's still a pain getting the Gara's in the shell, but worth it.
Plain and simple, these liners are the answer. I have a ridiculously skinny lower leg/ankle/foot, and this liner solved all the problems I was having with my boots. Instant thought when putting the boot on with these liners was "holy hell my heel will never move again." Absolutely crazy heel hold. Only took a few days of skiing for the fit to be fully realized, and now they are insanely comfortable. Thanks Zipfit!
I struggle with finding the right hybrid shell that will fit my low volume feet well and still be able to charge. This season, I have been on the Cochise 130s paired with the Gara HVs. The higher volume liner fills in the space I need to make this shell perfect for me. The added stiffness also takes the boot to another level of support. I have been on them for 60 days now and they honestly get better each day out. They went from super tight in the shell to silky smooth at around 20 days. Just really works well for me and the heel lock and ankle support is better than my custom foam injected liners I previously was using. Make the investment, you won't be sorry!!
Probably one of the best skiing related purchases that I've made. They were very tight whe I first tried them on in my shells. Could barely buckle them. Warmed up the liners in an oven and refitted them in my shells. That got them skiable for the first day. I now have a few days in them and they are perfect. Nice tight hold but I am completely comfortable in ski boots for the first time.
Great comfort. Did not use boot heaters all winter. Held my heel in place.
I'm in a 26.5 FTO shell + 26.5 ZF and longest foot measures 276mm I could write a short novel on how I ended up in ZipFits but I'll make a long story short: I'm a fool for not purchasing a pair ages ago. ZF's allow me to ski a less than 10mm shellfit all day, every day (I wish), comfortably. Any other liner in my 26 shell and both big toes are bruised badly and the left surely loses the nail. This speaks to how firmly the ZF holds your foot/ankle in the shell: it does not move. They are heavy (compared to foam). They are cold. That is also on me as my extremities do run very cold, but compared to a hugely popular foam liner, they are cold. They can be a bear to get into your overlap shell and it takes some use/practice to get a process down. It took quite a few ski days to get the instep aspect dialed in, both in terms of the OMFit placement in the tongue and how tightly I did up my instep buckle. I have a high instep and a moldable foam liner easily accommodated for that from the start. I wish I could give 4.5 stars but a whole star off for the lower eyelets + round laces did not seem warranted. I found I would get pressure points from the stock laces at those eyelets. I simply removed the lace routing from those eyelets to solve that issue. I later replaced those stock round laces with some old flat cotton hockey skate laces: now I can use the lower eyelets and no pressure points on lower instep. I assume the metal eyelets are a cost saving measure over the sewn in lace loops on earlier versions of ZF liners. Clearly the metal eyelets can work, but the sewn in lace loops were ideal.
After 60 years of skiing, I have finally found the perfect boot liner; the Gara HV gives all support (and warmth) I need. I really like that I can "re-model" my liners when I come back after a summer out of ski boots; the possibility of adding, subtracting and moving cork around is priceless
So glad to get rid of my Intuitions after all these years. The majority of my patrol who are not in them got them last season. Make sure you have a source for cork. I put a ridiculus amount of cork even with this liner selected by Zifit staff. Also, gorrilla tape the seams as they tend to fray quickly.
I have narrow feet and ski a Head Raptor 140RS. They're the narrowest commercial boots on the market. Yes, I could ski a race boot, but I don't want to deal with the discomfort. In a 28.5, the boot is 100mm wide. Ideally, if the boot was 99mm wide, it would be a perfect fit. My Zipfits help take up the extra space AND provide me with a greater level of comfort and control than I can experience with stock liners. I can't imagine skiing without these liners because they make a HUGE difference in my experience in that I'm a better skier with them, than I am while skiing the stock liners. Stock liners pack out. These do not. And having the ability to inject more omnifit to dial in my fit, is a game changer. I'd pay double for them! That's how incredible these have been for me.
These liners deliver incredible boot fit and ankle hold. And they're warm and comfortable, once they're molded. The cork composite and neoprene toe box construction is hands-down the best boot liner construction I've ever experienced. It's worth noting that Zipfit isn't kidding when they say it takes 12 - 15 hours of skiing to get the cork fully molded. I heat molded my liners, which produced a decent fit and removed any crazy pressure points. But it took a handful of ski days to really dial in the fit and relieve smaller hotspots. Additionally, I had to replace my insoles and completely reconfigure my buckle adjustments because this liner fills out my boots so much better than my old liners. These liners also stiffened up my boots a touch and made the cuff rebound a little more responsive. I've only had these for a few months. So I can't speak to the long-term durability. But they're incredibly comfortable, firm fitting, and deliver really solid performance. Two thumbs up!
This season I put the Gara HV into the Salomon Shift Pro 130 boots that I am riding for the second season and they helped me unlock another level of performance and enjoyment while skiing. I have slim ankles and heels and have had trouble getting adequate heel lock in a boot that tours well. The Gara HV totally solved that. The neoprene toe box gives awesome articulation and breathability for touring while adding some cork a few times throughout the season has kept my heel right where I want it on the downhill. I've never felt more comfortable or capable in my boots. I paired the new liners with some new cork insoles and am stoked to see the durability of the whole setup over the old foam alternatives. I'm so happy I'll be rocking these liners (literally this same pair) for years to come!
At 62 I have almost 60 years in ski boots. I think I have had just about every "new" boot design on my feet at one time or the other. A competitive ski racer turned freestyle competitor I spent hours with a boot fitter trying to find the "magic" fit that would provide performance and some level of comfort. Well that honestly just did not happen. I have narrow ankles and a wide forefoot. In addition large bone spurs on both feet and major toes that to this day cringe at any "toe bang" due to "race fit" boots. I recently replaced my 2010 Dalbello Krypton pro's with 2021 Krypton 130's thinking I would get the same great fit. Unfortunately the new intuition liners are a far cry from the older ones and they provided none of the fit I had come to enjoy. Upon consultation with the team at Powder 7 they recommended I try Zipfit. I was very skeptical at first both from a price standpoint and a design standpoint. I have skied in intuition wrap liners for over 10 years and didn't know how the tongue style would work with my cabrio design Dalbello's. Initially I purchased the Freeride Neo high volume. After skiing 3 days I was not happy with the space and feel at the top of the liner due to my thin and high calves and desire for something stiffer. Jeff at ZipFit suggested the Gara HV and he exchanged them without hesitation. The Gara HV liner is the bomb! It fit my calf area perfectly and with the stiffer cuff fit my skiing style perfectly. The large toe box is super warm and the tongue and ankle hold is awesome. Best of all I am skiing better with the liners! The liners are handmade with such quality control it is like purchasing a new pair of ski boots. They were easy for me to fit and they are very easy to tweet with additional cork. That might be the best part. I can fit the liners myself at home without having to spend time with a boot fitter (if you can even find a good one). I look at the investment this way. The liners are the MOST important aspect of the boot fit and the performance out of the boot. Fit is THE most important aspect to skiing performance and comfort. I highly recommend the product and I can't say enough about Jeff and ZipFit for their customer service. These liners will far outlast the shells and the best part is I will always know that I will have the same great fit regardless of what shell I am currently in. 5 stars!!!
I've been skiing for 45 years and am something of an equipment junkie with more skis than I should admit to. My ZipFit liners are unquestionably my single favorite piece of equipment and the only one that I will never again do without. Generally performance and comfort are opposing concepts but my Gara liners are a huge performance benefit while also being more comfortable than my stock liners.
After 40-50 days in my boot's stock liners, the lack of performance was becoming pretty alarming. I looked at options including adding external padding, intuition liners and foams before deciding on Zipfits. I chose Zipfit for the long lifespan, ability to remould them if I moved to a different boot and horror stories of foams going badly wrong. I couldn't be happier! Immediately the hold was a massive step up and the control and comfort only got better over the first weeks using them. I think for anybody who will ski enough to put a significant number of days on their liners, upgrading to Zipfits is a great way to go.
What's better - leather or neoprene?
It all comes down to user preference.
Are you willing to lace up your liners and step into your shells before every use? Our leather lined ZipFits require this move, while our neoprene lined ZipFits are easier to step into. If your answer is "no way" – we suggest the neoprene ZipFits.
Leather offers a true to form fit meaning your ankles and shinbone will imprint into the leather, securing your lower leg and foot to the ultimate degree.
Neoprene has more natural cushioning, so while you can still get an excellent fit, they have a more forgiving feel when skiing.
Both interior liners can last a LONG TIME with proper care. While we think of leather as more durable, we know of a pair of neoprene liners with 1500 ski days.
For precision fit and performance, the leather has a slight advantage.
For ease of use and all mountain comfort, the neoprene has a slight edge.
Should you take your liners out of your ski boots?
Ski boot liners will dry better if removed from the shells, but what about the wear and tear of removing the liners and then stepping back into the shells? We recommend removing your ZipFits from the shell after skiing to unlace them and let them dry and then using the Ski Boot Horn to assist in stepping back into your shells. The Ski Boot Horn dramatically reduces the wear on the backs of your liners and by lacing your liners up prior to stepping into your boots will ensure that your foot is properly positioned.
Can I add boot heaters to my ZipFits?
Certainly, but take note that if you make an incision in your liners for boot heaters, that will void your 30 day money back guarantee. We recommend skiing in your liners for a week or so to ensure they are the right size and model before you add boot heaters. Additionally, heated socks perform well and don't require altering your liners. 
Are there any return exclusions?
Yes, if you alter your liners or make any incisions to them in the first 30 days, it will void your return policy.
How should I care for my ZipFits?
Great question, we built out an entire Care and Repair section to help our customers keep their ZipFits skiing longer.
Will I be charged for a replacement item?
If there is a difference in price of an item, you will be asked to pay the difference or receive the appropriate refund. ZipFit offers free shipping to the customer on our orders over $100, if there is a return, the customer is responsible for paying for return shipping.
How can I track my orders and payment?
When you place an order, you will receive a confirmation email followed by another email when the product ships. This email will contain tracking information. If you can only receive USPS at your address, please leave a note in your product order.